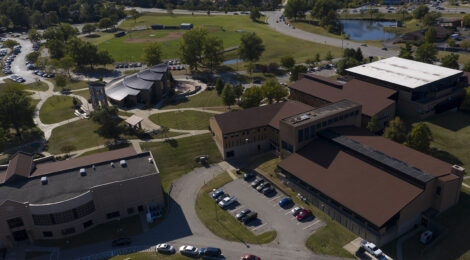 CRESTVIEW HILLS, Ky. (Mar. 14, 2023) — Thomas More University announces four new members to its Board of Trustees. At their March 2, 2023, meeting, the Board confirmed membership of Joseph Roesel '64, Dr. Rachel Lehmkuhl '95, Susan Hackman Sturgeon '68, and Ted J. Zalla '90. The new board members begin their terms in June 2023.
"Trustees who are strategic thinkers and intensely engaged in advancing the mission are essential  if a university is to seize opportunities and meet challenges with committed and effective leadership," says Judith Marlowe '69, Ph.D., chair of Thomas More Board of Trustees. "We are pleased to welcome our newest trustees who bring their wide ranging professional experience and their deep appreciation for their own Thomas More education to the highest form of service to this university. We are truly grateful for their enthusiastic response to our invitation and look forward to the contributions they will make to Thomas More's bright future."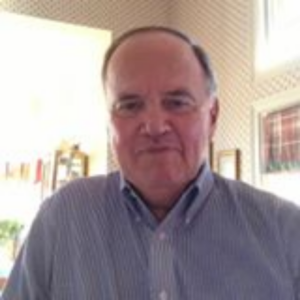 Roesel and his wife Ellen (Thomas More class of '66) are both alumni of the University. Roesel studied accountancy before completing a Master of Business Administration at Xavier University. He is a retired chief financial officer for St. Elizabeth Healthcare. During his time at Thomas More, Roesel played for the basketball team and was a member of Alpha Delta Gamma (ADG) fraternity. He currently serves the University on the Second Century Campaign Steering Committee. Roesel was formerly a member of the Crestview Hills City Council, retiring in February 2021 after seven years of service. The Roesels are both members of the Thomas More All Saints Club and have lived in Crestview Hills for over 20 years.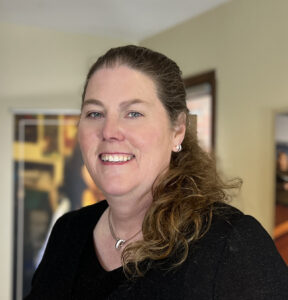 Lehmkuhl and her husband Richard (class of 1995) are also both alumni of Thomas More. Lehmkuhl studied biology and mathematics. She is currently employed with Compass Emergency Physicians, an independent, locally owned, democratic practice partnered with St. Elizabeth Healthcare. The Lehmkuhls are both members of the Thomas More All Saints Club and the Centennial Society.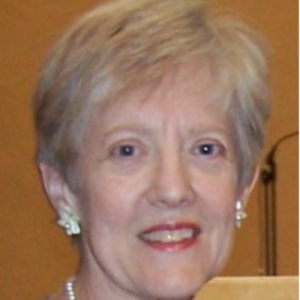 Sturgeon is an alumna of Thomas More earning her bachelor's degree in chemistry while also involved in Alpha Lambda Mu sorority. She is a Friend of the (Thomas More Biology) Field Station, parent of an alum, and volunteer mentor. Sturgeon is on the board of directors for Civic Garden Center of Greater Cincinnati, past president and member of the board of directors for the Greater Cincinnati Master Gardener Association, member of Kenton County Extension Council, and past board member of Notre Dame Academy. Retired from Proctor and Gamble, she served as the consumer director for market knowledge. Sturgeon is currently the president of the board of directors and plant sale chair for the Civic Garden Center of Greater Cincinnati.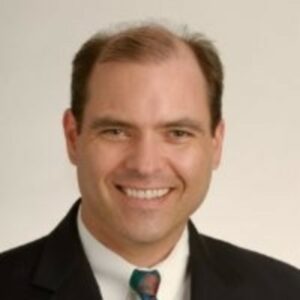 Zalla studied business administration, computer information systems, and economics at Thomas More. He went on to earn a Master of Business Administration focusing on finance from The Wharton School. Before joining USI in 2004, Ted was a senior manager and strategic advisor for Ernst & Young. Zalla has strong family ties to the University as his mother, Marna, is a former trustee, and his father, Ted, and brothers, Mark and Jeff, are all Thomas More alumni.
For more information about Thomas More University, visit www.thomasmore.edu.
###
About Thomas More University
For 100 years, Thomas More has created a university for the student who wants to Be More, Do More, Seek More, Win More, Achieve More, and Create More. Since its founding in 1921, Thomas More has provided a mission-driven, liberal arts education that is based in the Catholic Intellectual Tradition. Students learn to harness the power of human reason to solve problems and discover truth, which allows them to begin the journey to become the person they were created to be. Entering into the second century, it's time for More. Serving more than 2,000 students, Thomas More aspires to be the premier Catholic university in the Cincinnati/Northern Kentucky region, build upon its excellent return on investment (ranked #1 among private universities/colleges in Kentucky by MSN Money in 2021 and ranked #2 for long term gain in Kentucky by a 2022 Georgetown University study) and share with this generation the transformative power of the Thomas More experience. To find out more, visit thomasmore.edu.
MEDIA CONTACT: Lyna Kelley, director of communications and PR, kelleyl@thomasmore.edu, 859.344.3309