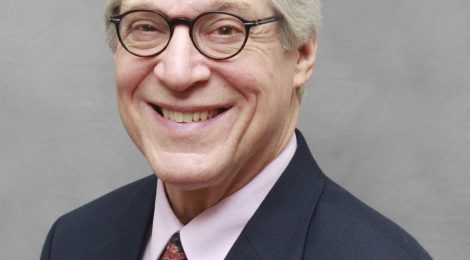 CRESTVIEW HILLS, Ky. (Sept. 7, 2023) — Bruce Rosenthal, Ph.D., dean of the Robert W. Plaster College of Business at Thomas More University, has been elected to the board of the Japan America Society of Greater Cincinnati (JASGC). The JASGC was founded in 1988 with the mission of building friendship between the United States and Japan in Greater Cincinnati and Northern Kentucky. The organization strives to foster business, cultural, and social connections between the citizens, companies, and governments of Japan and the region.
"I have been in love with the art, culture, society, and history of Japan since my college days and welcome the opportunity to work with the JASGC to share that love and insights gained in the 12 years I lived in Japan, with the greater Cincinnati community," says Rosenthal. "I see my role as strengthening the effort by the JASGC to foster business, social, and cultural connections between Japan and the U.S., as well as connecting Thomas More University to the magnificent cultural wellspring that is Japan."
Celebrating 35 years in 2023, the JASGC collaborates with other organizations in order to produce high-quality business, cultural, social, and educational programs. The board is comprised of a mix of Japanese and American members, including several Japanese-Americans with roots in both countries. Some board members have been excellent stewards of the organization, serving for over 10 years. "We are delighted to have Bruce Rosenthal join us, given his vast experience with and deep personal interest in Japanese culture," says Anne Golden, executive director of the JASGC. "I'm personally very excited to start working with him on several upcoming events including our 35th Anniversary Gala (Oct.12, 2023), and a sustainability-themed event in spring 2024 to celebrate Earth Day."
Rosenthal has been instrumental in sustainability efforts at Thomas More University, helping to launch the annual Saints Sustainability Day which is strategically scheduled in support of Earth Day. The University continues its commitment as a more conscientious community member through the open-to-the-public day long event which encourages participation by community partners such as JASGC, environmental organizations, non-profits, and student clubs.
For more information on the JASGC, visit https://jasgc.org/en/.
For more information about Thomas More University, visit www.thomasmore.edu.
###
About Thomas More University
For 100 years, Thomas More has created a university for the student who wants to Be More, Do More, Seek More, Win More, Achieve More, and Create More. Since its founding in 1921, Thomas More has provided a mission-driven, liberal arts education that is based in the Catholic Intellectual Tradition. Students learn to harness the power of human reason to solve problems and discover truth, which allows them to begin the journey to become the person they were created to be. Entering into the second century, it's time for More. Serving more than 2,000 students, Thomas More aspires to be the premier Catholic university in the Cincinnati/Northern Kentucky region, build upon its excellent return on investment (ranked #1 among private universities/colleges in Kentucky by MSN Money in 2021 and ranked #2 for long term gain in Kentucky by a 2022 Georgetown University study) and share with this generation the transformative power of the Thomas More experience. To find out more, visit thomasmore.edu.
MEDIA CONTACT: Lyna Kelley, director of communications and PR, kelleyl@thomasmore.edu, 859.344.3309