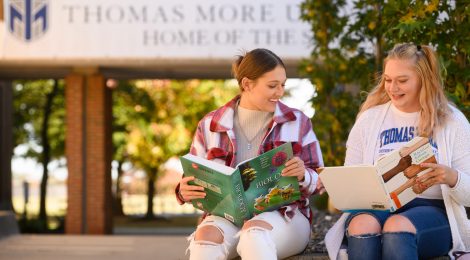 Dear Thomas More University Community,
It's the season for rankings, both in athletics and academics, and I am excited to share that Thomas More is ranked among the Wall Street Journal (WSJ) 2024 Best Colleges in the U.S. The list of 400 schools which made the rankings was shared in a release from WSJ on September 5. We took position 207 among private and public colleges and universities from across the U.S. There are seven schools in Kentucky which made the list and Thomas More outranked the University of Kentucky, the University of Louisville, Northern Kentucky University, and Eastern Kentucky University. Among other local schools in the top 400, Thomas More also outranked the University of Cincinnati and Miami University-Oxford.
While the U.S. News & World Report rankings primarily focus on input measures, the WSJ considers how much a college/university improves its students' chances of graduating on time as well as how much that degree boosts the salary they earn after graduation. The America's Best Colleges 2024 ranking aims to guide prospective student across the nation while recognizing the colleges doing an outstanding job in higher education. The final ranking of the top 400 colleges was based on two pillars: Student and Alumni Survey and Student Outcomes Metrics. To be included in the ranking, a minimum of 50 responses to an initial WSJ student/alumni survey was required in late winter 2022/to early spring 2023. We thank those Thomas More students and young alumni for their participation – they made this ranking possible. A variety of metrics around student outcomes are used to determine the salary impact vs. similar colleges, the number of years to pay off net price, and graduation rates vs. similar colleges. An assessment for the level of diversity on campus was also a part of the analysis.
I thank each of you for making the University an outstanding place for our students to learn, play and discover the ultimate meaning of life, their place in the world, and their responsibility to others.

Best,
Joe