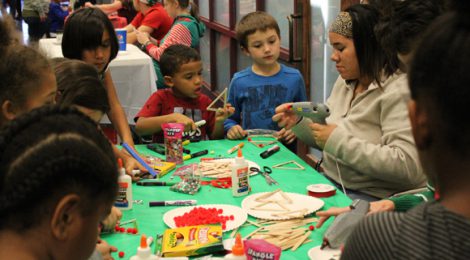 Thomas More University Student Government Association (SGA), along with help from TMU Student Life and student organizations, will host the 13thannual Winter Wonderland on Tuesday, Nov. 27, from 4-7 p.m. on their Crestview Hills campus.
Winter Wonderland will fill the campus with holiday-centered activities – a live nativity, Christmas trivia, face painting, food, pictures with Santa, and more! Catering to families and children of all ages, Winter Wonderland presents an opportunity for the community to celebrate and kick off the Christmas season with the TMU Saints.
The event is free and open to the community.
"Thomas More University has always encouraged students to evaluate our place in our community as well as our responsibility to others," said Sydney Auteri, TMU student and SGA vice president of programming. "In SGA, we really wanted to do something special to show our gratitude and love for our community."
"Thirteen years ago, we started the tradition of Winter Wonderland, a family-friendly event with no cost to celebrate Christmas. We had hoped to provide an enjoyable evening for children that might otherwise have a challenging holiday season. With the help of our clubs and Student Life, Winter Wonderland became a reality that has grown more than we ever anticipated. We have more than 200 guests attend every year, and seeing their smiling faces makes all of our hard work worth it!"
The event will take place in the Saints Center. Free parking will be available.