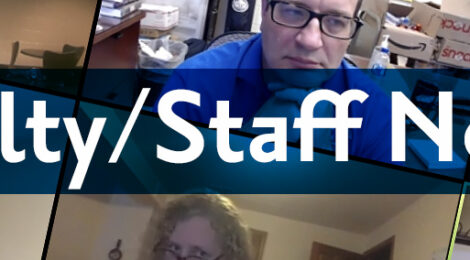 College of Buisness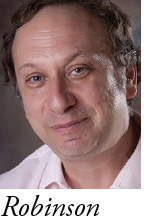 Malcom Robinson, Ph.D., professor in business administration and economics, was featured as the expert in a posting on 0% APR credit cards on WalletHub.com. To see Robinson's thoughts on these cards, visit tmuky.us/robinson1 and scroll to the bottom of the article. Robinson was also featured on moneygeek.com in early 2022 with advice on how to find the right 0% interest credit card and the best low-interest credit cards. To read his recommendations visit tmuky.us/robinson2 and/or tmuky.us/robinson3.
College of Liberal Arts and Social Sciences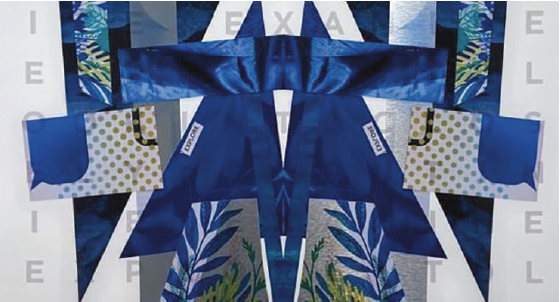 Elizabeth "Betty" Bone, associate professor of graphic design in the department of creative media, presented original work in a solo show at the Eva G. Farris Art Gallery in February 2022. The show was titled Symmetry and included a closing reception with the artist on Feb. 23.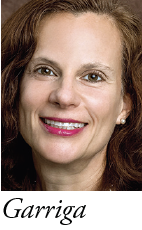 Maria C. Garriga, Ph.D., professor in foreign languages, was chosen to participate in Shark Tank: Improving Student Success, a session in the "Understanding the Students of 2022 and Beyond" section of The Chronicle Festival: The Ideas Shaping Higher Education hosted by The Chronicle of Higher Education, which took place in November 2021.
Congratulations to Pauletta Hansel and Richard Hague, artists-in-residence, and Sherry Cook Stanforth, Ph.D., professor of English and director of Creative Writing Vision, who have poems in the newly introduced poetry collection "I Thought I Heard a Cardinal Sing: Ohio's Appalachian Voices," edited by Ohio Poet Laureate Kari Gunter-Seymour. The book launch was held on March 16 at the Mercantile Library in Cincinnati, Ohio. This one-of-a-kind collection focuses specifically on the unique cultural experiences of poets located in, or connected to, Ohio (Central) Appalachia. Hansel was also named as the Cincinnati Public Library's 2022 writer-in-residence. For the latest in events featuring Hansel, visit tmuky.us/cpl_hansel.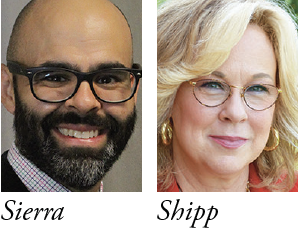 Luis Sierra, Ph.D., assistant professor and chair of history and legal studies, and Debby Shipp, Digital, Graduate, and Professional programs, spoke this spring at the Rotary Club of Covington, Kentucky about what is happening at Thomas More University in the international realm.
College of Natural and Health Sciences
Justin Farr, Ed.D., assistant professor, health sciences, and John Ernst, Ph.D., adjunct professor, psychology department, and interim director of the Benedictine Library, presented their paper "Using Goal-Setting in the First Year Experience Course to Promote Student Success Through Advising" at the National Association for Academic Advising in fall 2021. The presentation focused on the current trend in higher education of using professional advisors to improve student term-to-term persistence and assisting in on-time graduation.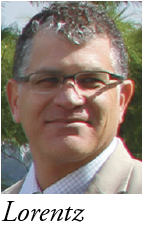 Christopher Lorentz, Ph.D., professor, biological sciences, and a group of colleagues published a paper entitled "A Resource for Understanding and Evaluating Outcomes of Undergraduate Field Experiences" in the Journal Ecology and Evolution. To read the article, visit tmuky.us/lorentz2.
Harold J. Smith, Ph.D., associate professor of mathematics, published a research paper titled "On Isolated Gaps in Numerical Semigroups" in the Turkish Journal of Mathematics. Vol 46 (2022), pp 123-129.
Staff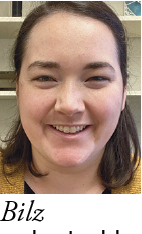 Congratulations to Kelly Bilz, staff member in the Benedictine Library, who developed the digital federal government repository webpage for the University. The page has been selected by the Federal Digital Support System as an "outstanding example" for other universities working to develop their own digital repository webpage and swill be featured by the Federal Digital Support System.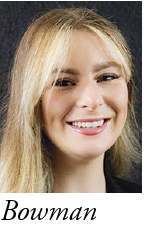 Kiera Bowman '22, project coordinator for the Republic Bank Foundation Institute for Career Development and Graduate School Planning, graduated in March from Thomas More University with a Master in Business Administration. Kiera started with Thomas More in August of 2019 after graduating and working for Centre College. Her bachelor's degree is in international studies. Kiera loves to witness our students' career journeys and help them in the process.