Submitted by Charles Delp, Director of Student Engagement and Leadership Development and Summer Spille, Coordinator of Student Engagement
One bedrock challenge facing higher education is addressing issues of diversity and inclusion (D&I) in a productive
yet honest way. Owning and acknowledging the flaws
of an institution while still pushing for productive change can be quite a balancing act. As Martin Luther King Jr. illuminated, "We must accept finite disappointment, but never lost infinite hope." In Student Life at Thomas More University, we are finding that the one cannot be done without the other.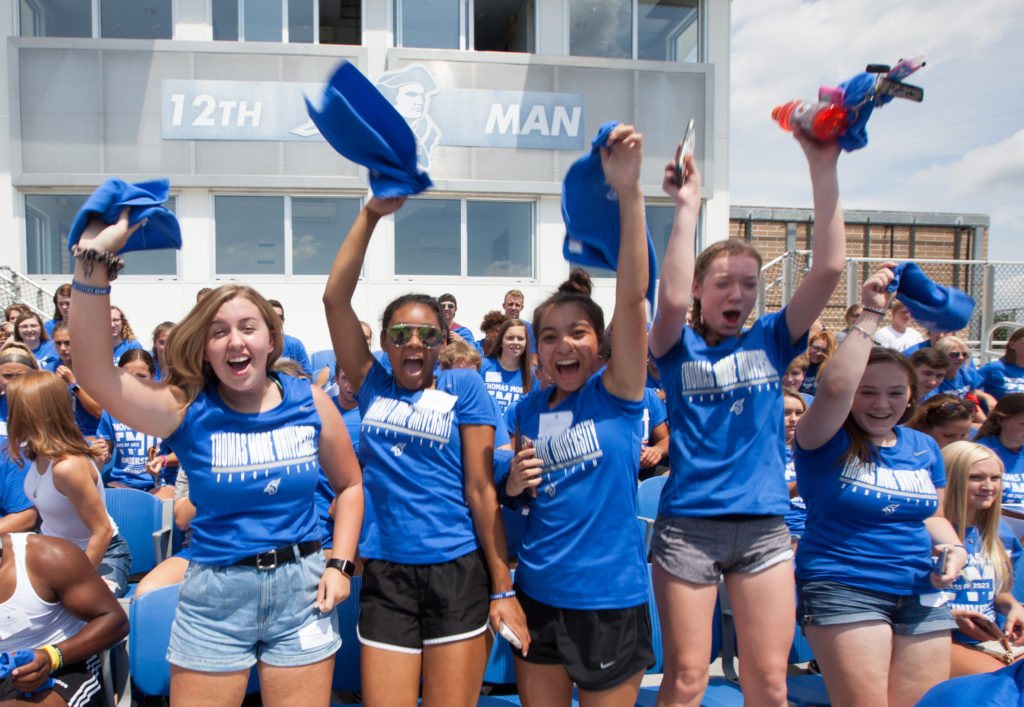 BACKGROUND AND CONTEXT
Addressing D&I concerns can be a challenge for the two- hundred-year-old higher education system within the U.S. While many institutions are willing, it can nonetheless be difficult to navigate exactly how to make improvements within a system that wasn't originally built with those issues in mind.
Over the past few years, Thomas More has become more cognizant of D&I issues, following suit with many other institutions in this era of higher education. From the beginning of the Civil Rights movement until today, higher education has often been a microcosm where students, faculty, and staff wade through the political and social issues that are occurring in our nation. As a result, students, faculty, and staff are left to grapple with these
issues in a new way, along with the factors of student voice and student responsibility.
INSTITUTIONAL RESPONSIBILITY
How does faculty and staff responsibility come into play? For one of the primary offices that programs events for students, this can be a delicate task. There are very real issues and questions underlying the topic of D&I—questions affecting many different populations. These questions are often as difficult as they are real:
• How do you acknowledge or confront underlying issues while remaining constructive?
• How can this be done ethically and purposefully while remaining unbiased and approachable to the entire student body?
• When responding to a specific incident, how can this be done ethically for the whole community in light of student privacy? 
DIVERSITY, EQUITY, AND INCLUSIVE EXCELLENCE LEARNING SERIES
For the Office of Student Life, the College of Education, and the Departments of History and Philosophy, we are embracing these challenges in a constructive way that looks forward. In spring 2019, these groups received a Staff Innovation Grant. The grant supports the new Diversity, Equity, and Inclusive Excellence Learning
Series. This series includes both an annual thematic keynote and bi-monthly workshops which focus on deeper work that needs to
be done within the student body, set to a theme agreed upon by involved departments and student groups.
The purpose of the keynote is to promote the initiative as a
whole, and the purpose of the additional events and workshops is to ensure that diversity and inclusion issues receive more than lip- service. It is difficult to ask deeper questions, propose suggestions, or advocate for real, specific change during a large-scale workshop, where the tone is more formal or informative. The workshops are a great second step to encourage constructive feedback.
The first keynote took place in April 2019 with Odell Bizzell of For College, For Life, Inc. and the first workshop was led
by the Dean of the College of Education and Health Sciences Kim Haverkos, Ph.D. The focus was the intersection of race and communication. "It makes a person less reactionary," said senior political science major Ben Noonan. "These issues never really go away, and this makes it visible and proactive."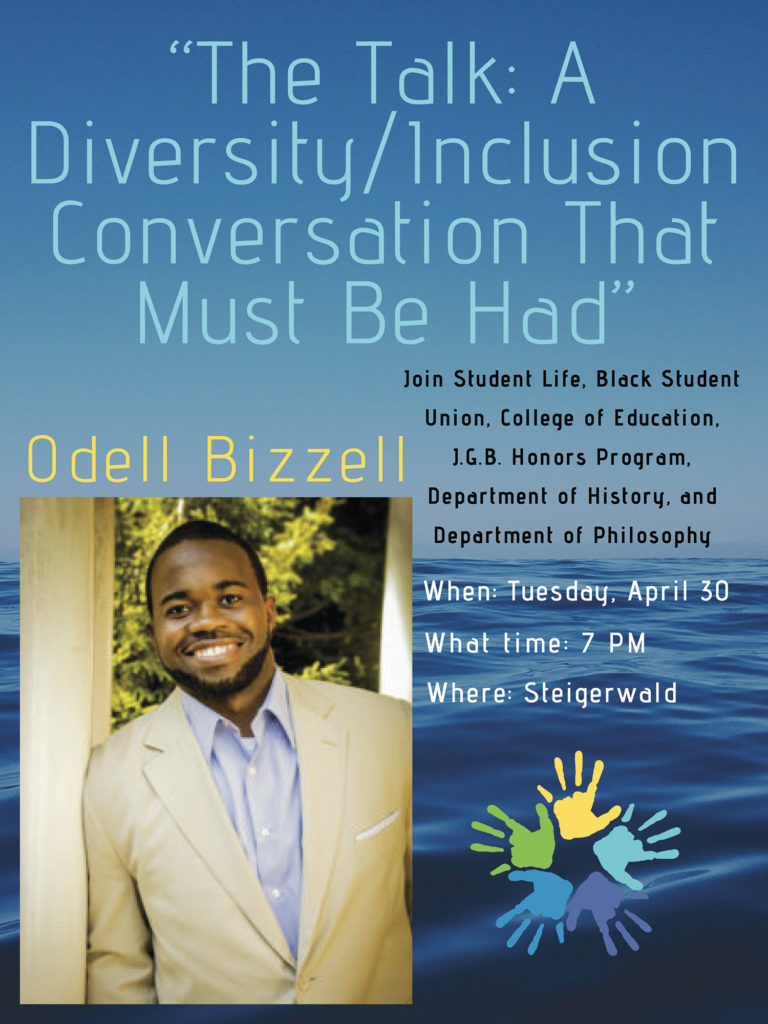 Student Life's goal is to be a multi-dimensional entity which includes social engagement, but also goes beyond surface-level activities. Programs and events should address multiple diverse aspects of the community—including the social, cultural, and spiritual. Dean of Students Antwone Cameron explains, "This particular series is important to Thomas More because we are educating future leaders on cultural competency so they can go farther in their careers and help move the needle positively in their own communities. It is my hope that students will behave in a manner that resembles one of light and that others will follow their example in their treatment of all people."
The department makes an intentional effort to increase cross-departmental partnerships with recent partners including academic affairs, education, history, philosophy, campus ministry, and diversity and inclusion. On a national scale, programs like the Excellence Learning Series are incredibly important and gaining prominence. For Thomas More to continue to be competitive with its benchmark institutions, it is appropriate to launch a new initiative of this nature at this time.
WHERE TO GO FROM HERE
To date, the biggest piece of student feedback is to ensure that this program, over time, addresses issues of D&I across a variety of spectrums. The series began with the topic of race, but will expand into broader conversations of gender, religion, and socioeconomic status. As the series moves forward, the programming will be further defined and assessed by its steering committee. Oftentimes, the part that is missed is the acceptance of finite disappointment. When this is not done at all, it leads to denial. When it is done in bitterness, it leads to resentment. But when it is done in a constructive, healing way, it can lead to restoration over time.