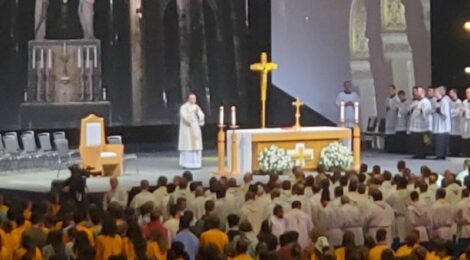 A group of Thomas More students, led by Andrew J. Cole, director of Campus Ministry, attended the 2023 SEEK Conference, an annual event put on by Fellowship of Catholic University Students (FOCUS). The event was held at the America's Center Convention Complex in St. Louis, Missouri from Monday, Jan. 2 to Friday, Jan. 6. As FOCUS' national conference, SEEK encourages everyone to come explore what they truly seek: to learn about the faith, to share in friendship, to be encouraged in their unique vocation — and to experience the love, hope, and very real presence of Jesus Christ through His Church. The conference draws its name from John 1:38: "What do you seek?"
Several student participants took the time to reflect on their experience at the SEEK 2023 event. Find those responses below.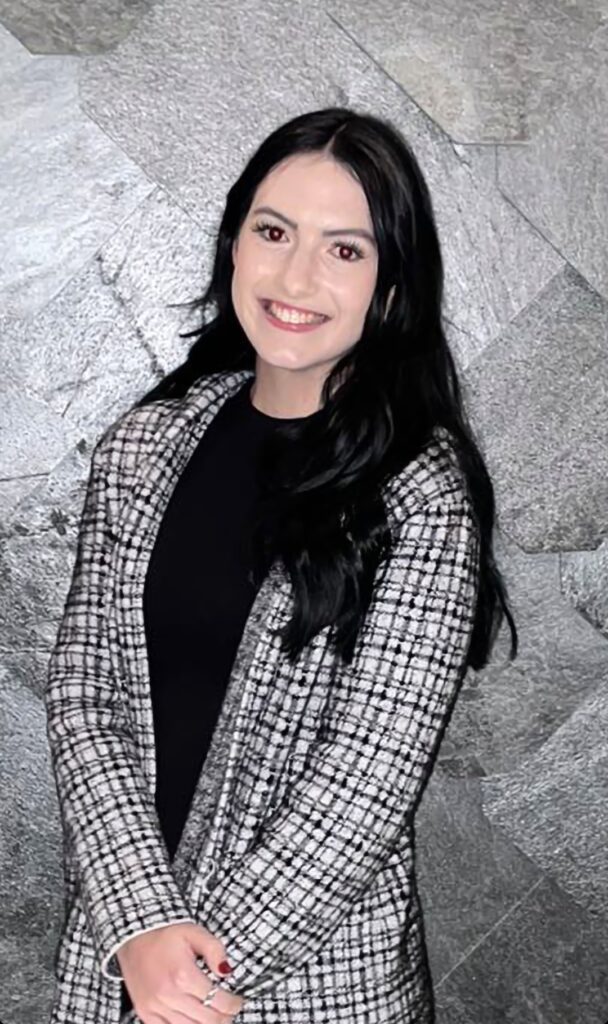 Michelle Bump
My favorite memory from SEEK was Mass on the very first day there. To kick off the conference, we all gathered to celebrate Mass together. It was the perfect way to start such a beautiful week because it reminds us of the reason why we were all brought together and how we are all connected through Christ.
The theme of SEEK23 was "You are Called." Throughout the week we heard many outstanding speakers inviting us to go forth and spread the Word of God because as His children, we are all called. Therefore, the biggest take-away is to arise. To get up and follow Jesus. To get up because He has called every one of us by name to be one of His disciples. It doesn't matter how far we fall or the mistakes we have made because His love for us is infinite, and He is calling us to come be with Him.
Not only did this opportunity connect us Thomas More students, but it also connected us with other students from different colleges. There were over 17,000 college students in attendance at this conference. Everywhere we went, there were opportunities to interact with and build relationships with other people our age. These connections are so beneficial to everyone involved because we all share the same love for Jesus which gives us a deeper understanding of each other.
I became involved with campus ministry through the Bishop Foys Scholarship. After getting accepted into the scholarship, I spoke with Andrew Cole, director of Campus Ministry, about a possible work study position. I was interested in this because I want to go into ministry in the future so I wanted to get some experience. Andrew offered me a work study position with campus ministry and I have been involved ever since.
Houston Watson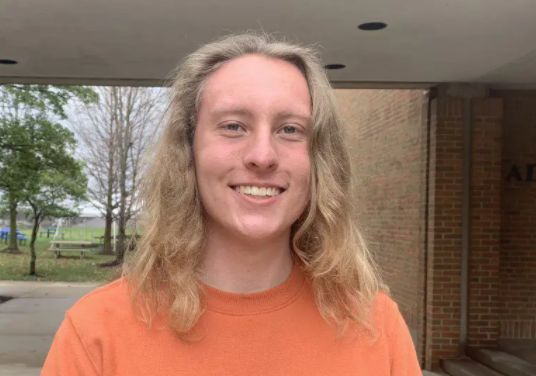 My favorite memory from SEEK was getting to listen to amazing and impactful speakers all throughout the conference, on topics ranging from God's love to the married life to religious freedom. I found the speakers and the sessions that I attended to be very informative and helpful, both in my spiritual life and my everyday life.

I would say the biggest concept I took away from SEEK was that I am loved by God, and that because I am loved by God, I am also called to love Him and to love others. I am also called to go out into the world and make disciples, whether that's through simple friendships or more direct witnessing and apologetics. My mission is to spread the knowledge of God's love to others so that they too can experience it as I do, and so that they can then go and spread that knowledge to even more people.

Throughout the trip, whether it was on the ride to and from the conference, at the hotel, at a restaurant, or during the conference itself, I was able to draw closer to the other Thomas More students and make memories and lasting friendships. I was also able to interact with other college students from all over the country, some from other Catholic universities, and some from public and private non-Catholic universities. Just seeing thousands of other like-minded young people all at this conference was encouraging as it shows that there are still many young people who care about the faith.
I became involved with campus ministries during my very first semester at Thomas More University in August 2020. I had decided to enter RCIA upon going to college, so when I got to campus, I immediately went to talk to Andrew Cole and Msgr. Twaddell about becoming Catholic. They, and students within campus ministries, welcomed me with open arms and ensured I was able to get involved and meet others. This was easily the best part of my first year here and was my #1 source of social interaction and friendship, especially due to this being during COVID. I have been involved ever since.

Nick Noll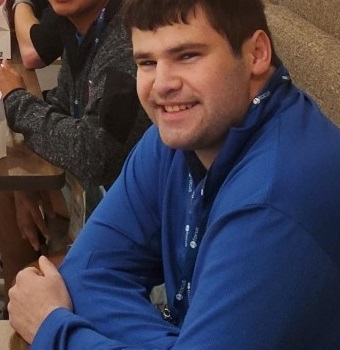 My favorite memory from SEEK was watching the movie about the girl who was always positive and wanting other people to know who Jesus was. I literally almost cried several times during the movie.
Honestly, SEEK helped me a lot with taking the Catholic faith way more seriously. It also allowed me to spend a lot of time with the people I went to SEEK with, whether that was playing games with them, going to different talks, or even telling funny jokes when we were in the hotel.
My older sister suggested I should join Campus Ministry and luckily Mr. Cole is my economics tutor, so one day I asked him about it.
Anna Weisbrod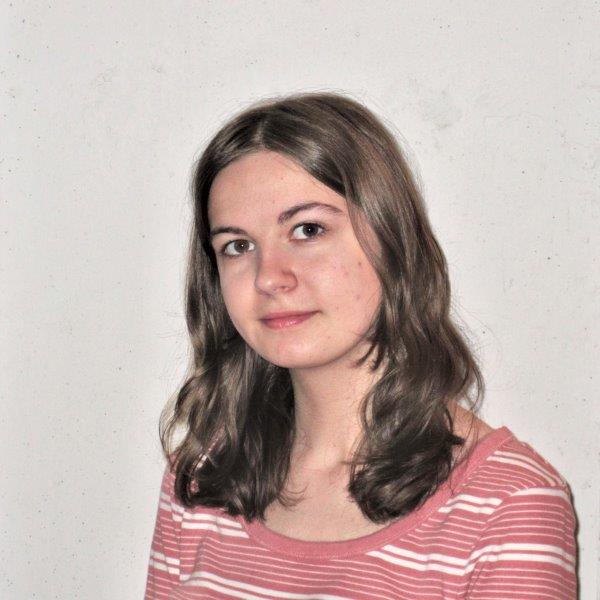 One thing that struck me was the magnitude of the event– over 17,000 people gathered with the intent to reverently worship, be nourished by Christ, and support each other in our development as individuals and as Catholics.
You have to allow Jesus to heal you, to let him into your heart. Before you can evangelize and be as a missionary in the world, you must evangelize yourself. You must first foster a deep relationship with Christ, and then through knowing Him you can be his hands in the world. In order to love, you have to know Love Himself, and then Love will direct all that you do.
All of us from Thomas More stuck together for 75% of each day, so we definitely got familiar with different habits and how each person behaved in different scenarios. It was really cool to talk with other students from all sorts of backgrounds, some had a lot of support on their campus, and some others were one of only a few involved Catholics on their campus. All of us, whether we had support or not, were there to live our faith in community.
I was involved with Campus Ministry from the beginning of my education at Thomas More (almost three full years now) starting with my acceptance as a Bishop Foys Scholar. I have continued to participate in the different events that are hosted periodically.
An Opportunity Created by the Generosity of an Alum
Annual trips to SEEK for Thomas More students is possible thanks to generous contributions made by Marc '85 and Susan Neltner. Dedicated supporters of Thomas More, the Neltners provide assistance for initiatives that offer students opportunities to connect with the Catholic values and social teachings that the University was built upon.
For more information about SEEK, visit https://seek.focus.org/.