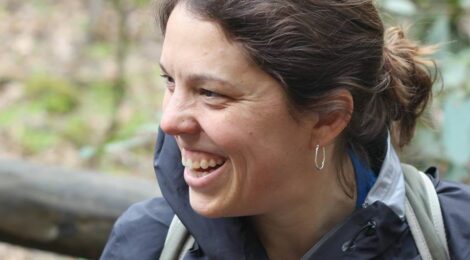 Shannon Galbraith-Kent, Ph.D., professor and chairperson, Thomas More biological sciences, has been awarded a $2,500 grant from the Northern Kentucky Urban and Community Forestry Council. The grant will be used for Phase I of a project on Thomas More University campus as part of the William S. Bryant Arboretum. In this first phase, an engaging and informational display plaque will be designed and posted outside to describe the importance of urban and suburban trees and campus habitat. This will also complement the purchase of several identification tags of selected trees. Thomas More students will be involved in this and other phases of the project, including an interactive app, which aims to engage people of all ages with the natural environment on our campus.

In 2009, the woody vegetation on the campus of Thomas More University was named in honor, and now memory, of the longtime biology professor and local and state forest conservation leader and advocate, William S. Bryant, Ph.D. Since 2010, over 300 participants across 18 public events have been hosted, including Spring and Fall walks. Thomas More biology students and guest speakers, including dendrology and ornithology experts, have led these walks. By providing opportunities for current biology students to learn about the importance of urban/suburban trees and educate the public of all ages. Over 25 trees have been planted as part of these Arboretum Walks. Last summer, Judy Crist, executive director of creative services, spoke with both Galbraith-Kent and John T. Spence, Ph.D., AICP, Thomas More professor of political science, about the tree-planting tradition and produced this video: https://www.youtube.com/watch?v=Fw2lM6JWnTs.
Below are photos of students, faculty, staff, and community members attending an Arboretum Walk in 2017.