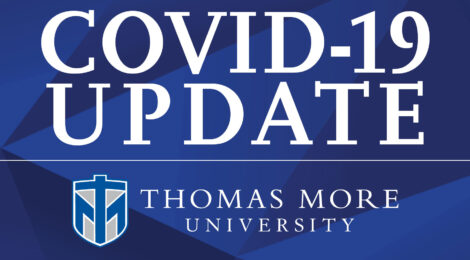 We currently have no positive cases and only one individual in quarantine. Kenton County cases have also declined, and the incidence rate is no longer in the "Red Zone." Therefore, all capacity restrictions have been lifted.
Our community has done an excellent job mitigating the impact of the Omicron variant as cases have been declining since their peak on January 13. Due to our protocols and diligence, we have drastically minimized the spread of covid on campus.
In accordance with the University's indicators, the covid response team will be evaluating our response to identify protocols that may be adjusted towards normalcy. We will continue to monitor all local and University indicators to ensure we have the proper policies and strategies in place to protect the health and safety of our community. I will promptly communicate any adjustments to our plans. Please continue to do your part in keeping yourself, your family, and our community healthy and safe.