CRESTVIEW HILLS, Ky. (Oct. 27, 2022) — The Wm. T. (Bill) Robinson III '67 Institute for Religious Liberty (IRL) hosts an interfaith event at Thomas More University campus on Thursday, Nov. 3, 2022, entitled "Comparative Perspectives on International Religious Freedom." Key speakers in the fall discussion include current Ambassador-at-Large to the U.S. Office of International Religious Freedom Rashad Hussain and former Ambassador Rabbi David Saperstein. Serving as moderator at the event is Jerome J. Langguth, Ph.D., Thomas More University interim vice president for academic affairs.
"What is exciting about bringing these two speakers together are the parallels and differences that can be emphasized even though they held the same position," says Raymond G. Hebert, Ph.D., IRL executive director. "The issues have changed with the five years in between their terms of service and yet, as will be seen, there are similarities. Both are attorneys and both are troubled by the dysfunctionality in today's American political world because of the impact it is having on international issues. It is also important to both of them to focus on International Religious Freedom so it is not forgotten in the midst of the current domestic issues that are dominating the need as the mid-term elections approach."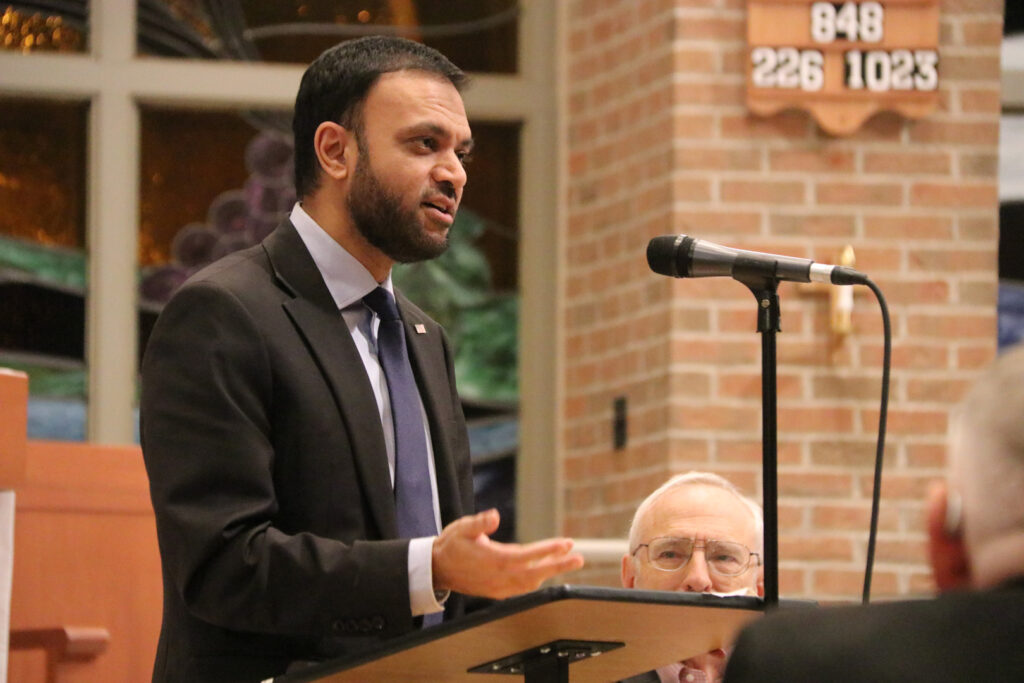 Hussain saw a historic confirmation in Dec. 2021, being the first Muslim-American to hold the ambassador-at-large title. He previously served as White House counsel during the Obama administration as a special envoy to the Organization of Islamic Cooperation, a U.S. special envoy to the Center for Strategic Counterterrorism Communications, and most recently served as the director for partnerships and global engagement at the National Security Council. Noted for his commitment to protecting Christian rights, Hussain has garnered deep respect in the Jewish and Muslim communities.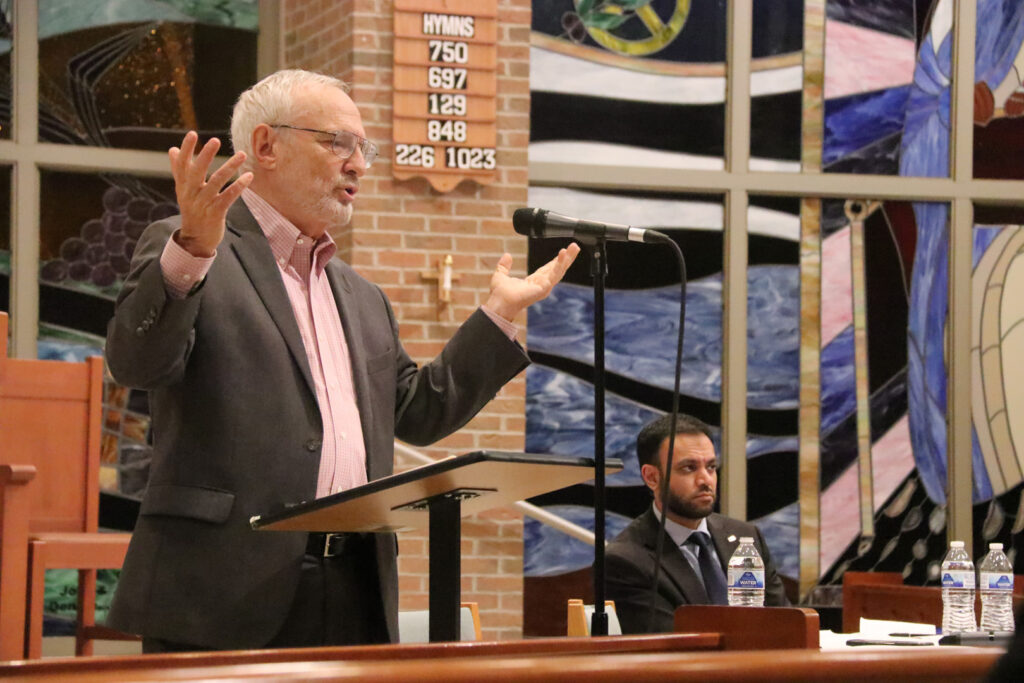 Saperstein was also a pioneer in the ambassador-at-large role, being the first non-Christian to serve in the position. He previously directed the Religious Action Center of Reform Judaism, representing the Reform Jewish Movement to Congress. He has been designated by Newsweek Magazine as the most influential rabbi in America and by the Washington Post as the "quintessential religious lobbyist on Capitol Hill." Saperstein continues to write and speak on a diverse range of foreign policy issues.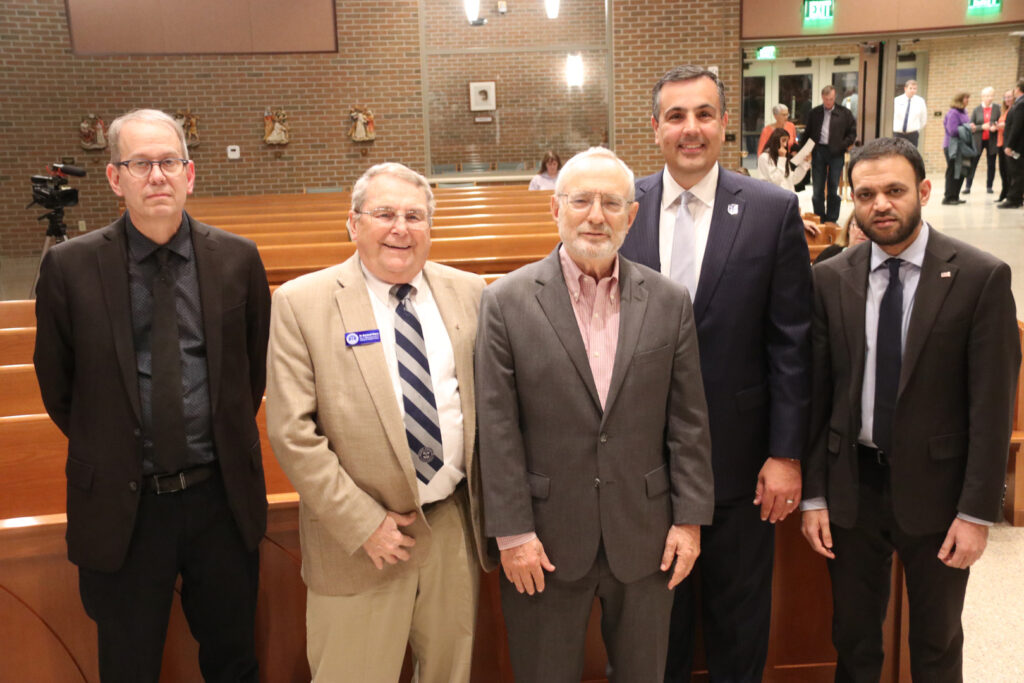 "The Wm. T. (Bill) Robinson III '67 Institute for Religious Liberty presents our community with important opportunities to gain knowledge through experienced perspectives that uphold the practice of academic and religious freedom," says University President Joseph L. Chillo, LP.D. Now in its seventh year, encourages thought and dialogue surrounding the constitutional privilege and right to freely worship and practice religion as an unalienable right. The Institute accomplishes this mission through education and conversation in the form of academic symposia and lectures featuring internationally renowned speakers.
For more information about Thomas More University, visit www.thomasmore.edu.
###
About Thomas More University
For 100 years, Thomas More has created a university for the student who wants to Be More, Do More, Seek More, Win More, Achieve More, and Create More. Since its founding in 1921, Thomas More has provided a mission-driven, liberal arts education that is based in the Catholic Intellectual Tradition. Students learn to harness the power of human reason to solve problems and discover truth, which allows them to begin the journey to become the person they were created to be. Entering into the second century, it's time for More. Serving more than 2,000 students, Thomas More aspires to be the premier Catholic university in the Cincinnati/Northern Kentucky region, build upon its excellent return on investment (ranked #1 among private universities/colleges in Kentucky by MSN Money in 2021 and ranked #2 for long term gain in Kentucky by a 2022 Georgetown University study) and share with this generation the transformative power of the Thomas More experience. To find out more, visit thomasmore.edu.
MEDIA CONTACT: Lyna Kelley, director of communications and PR, kelleyl@thomasmore.edu, 859.344.3309