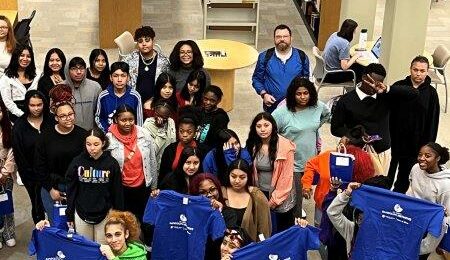 CRESTVIEW HILLS, Ky. (Nov. 15, 2022) — On Friday, Nov. 11, 2022, Thomas More University hosted over 50 students from Holmes and Campbell County High Schools through the Dr. James E. Randolph Medical, Healthcare, and Scientific Leadership Program. The initiative is an ongoing program that Thomas More is a member of, with the campus visit concluding the inaugural year. The day camp included visits to various labs and classrooms across the Thomas More University campus, with sessions on nursing, exercise science, biology, and chemistry.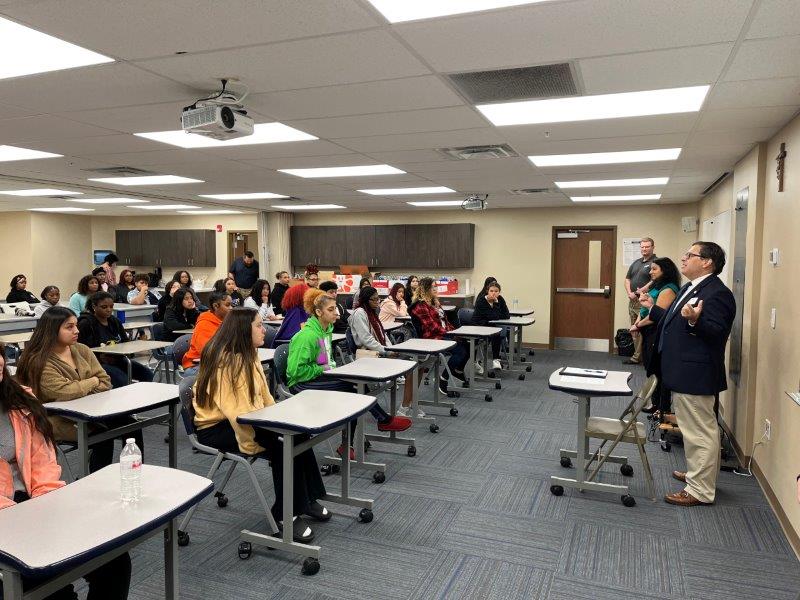 William Wetzel, Ph.D., chair of the chemistry department, and Jyoti Saraswat, Ph.D., associate professor of mathematics, lead the initiative for Thomas More. "Over the past year, you have had a chance to learn about Dr. James Randolph, a pioneer in healthcare in the Northern Kentucky area, but you have also had an opportunity to hear about a 'day in the life' of the many African American doctors, nurses, scientists, and students who are leaders in our community," Wetzel said addressing students in opening remarks. "Over the course of today's sessions, you will have an opportunity to sit in the same labs and classrooms that they did. You'll have an opportunity to learn about and see first-hand some of the exciting techniques and equipment that undergraduate students at Thomas More in healthcare related fields have an opportunity to use every day."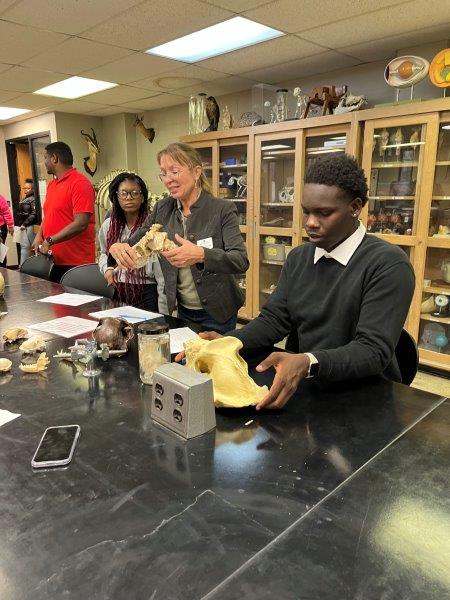 The students rotated through sessions in Nursing, Exercise Science, Chemistry and Biology.  Ashley Gier, assistant professor of nursing, and Tracy Herzog, RN, MSN, Ph.D., associate professor of nursing, introduced students to careers in Nursing and followed that information session with demonstrations of their nursing mannequins and equipment that has been designed by nurses to help ensure patients and nurses are safe as they move from one location to another.  Chris Miller, department chair and assistant professor of health sciences, and Justin Farr, Ed.D., associate professor of health sciences and director of the QEP, demonstrated a variety of equipment that is used in the field of Exercise Science.  In particular, Chris discussed how to interpret an EKG and showed what happens during a heartbeat and Justin demonstrated sensors that can be used to help athletes improve their technique and safety during training or competition.  Tyler Green, Ph.D., associate professor of chemistry, performed some experiments that demonstrated how different atoms can be detected from the light that they produce when placed into a flame and introduced students to the diverse array of equipment that is used in the field of chemistry and medicine.  Lastly, Shannon Galbraith-Kent, Ph.D., biology professor, John Hageman, Ph.D., associate professor of biology and director of the medial laboratory science program, Stephanie Koch, Ph.D., associate professor of biology, Sabine Zacate, Ph.D., assistant professor of biology, and Kelly Barbour, biology instructor and lab coordinator, took students on a scavenger hunt in field of Biological Sciences, where they had an opportunity to explore the human anatomy using the anatomage table, learn about various plants in the greenhouse, investigate the similarities and differences in various animal skulls, and a variety of other activities.  The students also met with an enrollment counselor who provided insight to college logistical questions. Thomas More University President Joseph L. Chillo, LP.D. concluded the visit, speaking to students about the possibilities that lay in STEM fields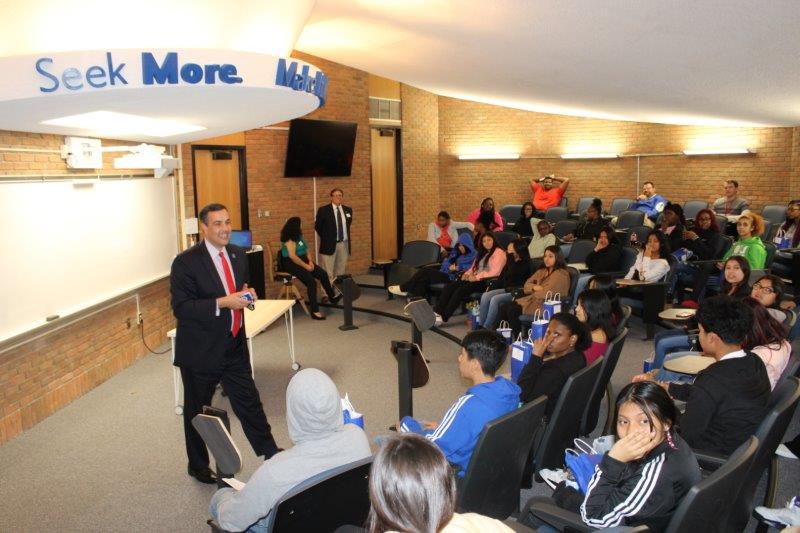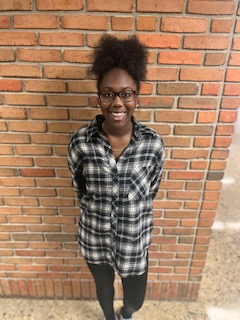 The program seeks to inspire Black students in Northern Kentucky to become professionals in medical, healthcare, and scientific settings through academic enrichment, leadership development, civic engagement, and mentoring. Program ideation started in late 2021, with the release of a series of videos in spring of 2022 that showcase Black professionals explaining their educational and career paths. Thomas More contributed four videos, featuring both current students and alumni of the University, which were presented in local high schools with the intention of encouraging minority students to pursue a degree in the STEM fields.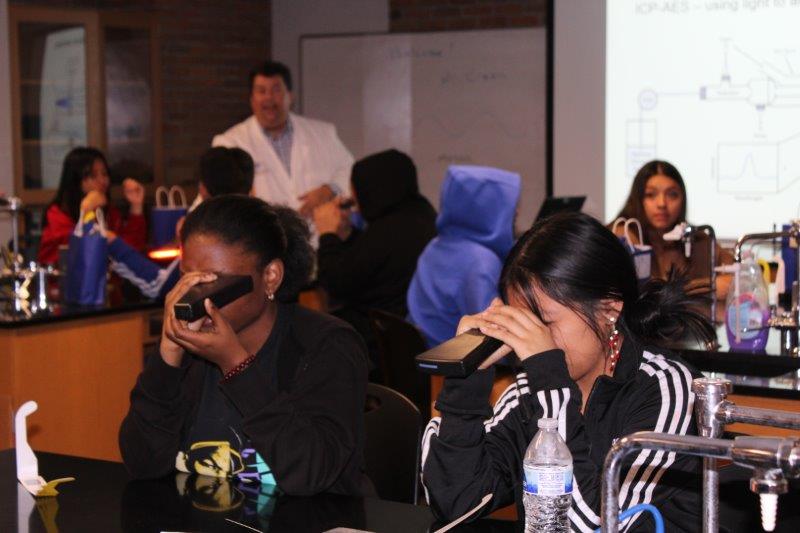 For more information about Thomas More University, visit www.thomasmore.edu.
###
About Thomas More University
For 100 years, Thomas More has created a university for the student who wants to Be More, Do More, Seek More, Win More, Achieve More, and Create More. Since its founding in 1921, Thomas More has provided a mission-driven, liberal arts education that is based in the Catholic Intellectual Tradition. Students learn to harness the power of human reason to solve problems and discover truth, which allows them to begin the journey to become the person they were created to be. Entering into the second century, it's time for More. Serving more than 2,000 students, Thomas More aspires to be the premier Catholic university in the Cincinnati/Northern Kentucky region, build upon its excellent return on investment (ranked #1 among private universities/colleges in Kentucky by MSN Money in 2021 and ranked #2 for long term gain in Kentucky by a 2022 Georgetown University study) and share with this generation the transformative power of the Thomas More experience. To find out more, visit thomasmore.edu.
MEDIA CONTACT: Lyna Kelley, director of communications and PR, kelleyl@thomasmore.edu, 859.344.3309