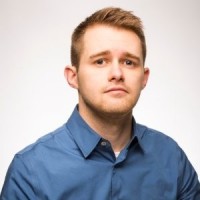 Submitted by James Catchen, associate director of Thomas More University's Dual-Credit program
CRESTVIEW HILLS, Ky. (August 3, 2022) – Over the past five years, the Northern Kentucky region has seen an explosion in the number of high schools and high school students partnering with local colleges and universities to offer dual-credit college courses online, at their high school, or on a college campus.
I have been a dual-credit student during my time in high school and a dual-credit practitioner at two local universities for the past seven years. I cannot praise how highly I would recommend dual-credit options to students, particularly over Advanced Placement (AP) opportunities. While AP allows students to develop strong study skills – the outcome of a single end of the year test is all that stands between a student and earning college credit, which is even to suggest that the student's intended college accepts the AP score for credit.
On the other hand, students who complete dual-credit classes over the course of a single semester with a passing grade earn college credit that can be transferred to most universities throughout the country.
However, I recommend students contact the college or university they're planning to attend – it's up to the receiving school to assess how or if they will honor AP or Dual-Credit.
When presenting to parents and students, I like to highlight the benefits that dual credit affords students: early exposure to college courses and college life; the opportunity to save money towards college by taking dual-credit courses at a significant discount; and freeing up time in college for students to explore adding additional majors, internships, study abroad, or graduating early. All the while, students have the support of their home high school and the support of the college or university they're enrolled at.
High schools tend to center their message around money: families can save money by having students take dual credit courses at the discounted rate and implying that most students will graduate college early through taking a lot of dual credit. You'll see this in practice as many school districts have championed "early college" concepts that allow cohorts of students to spend half or all day on college campuses to gobble up as many dual credit courses before high school graduation as possible. Students are often promised by high school districts that these early college models will allow them to earn an associates degree while in high school.
Unfortunately, the promise of saving money and the opportunity to earn an associate degree can often be a mirage when compared to the long-term challenges that early college concepts lead to when students graduate and enroll in college. For example, an associate degree typically requires a student to complete 60 hours of college credits. This means that starting a student's junior year of high school, they must be enrolled in at least 15 credit hours (or 5 classes) a semester through graduation, essentially the amount of hours that a full-time student maintains in college. If a student doesn't enroll in 15 credit hours each semester, then you're looking at additional courses during the summer semesters to stay on track to earn an associates.
There is also a level of rigor to college courses that doesn't equate to the same level of a high school course. Rule of thumb is that for every hour spent in class, students should be spending at least two to three hours outside of class on reading, assignments, etc. The data on associate degree-seeking high school students indicates that they are more likely to earn Ds, Fs, or withdraw from courses at a rate of around 5% more than a student just taking dual-credit classes on their own.
I've heard horror stories of students who have experienced mental health setbacks due to the burden of high school classes, more college classes than they can handle, and their lives outside of school. High school is a tumultuous time for students as they begin to figure out who they are. It's also a time for students to enjoy being with the friends they've grown up with before venturing off to college. You'd be hard pressed to find a dual-credit provider in the area that doesn't agree with the statement that kids should be kids while they have the chance.
If your student is already planning to be college-bound after high school, getting an associate degree won't necessarily advance them any further towards early graduation once they get to college, either. Because those students enter college practically at the junior-level, students will have to declare their major after their freshman or sophomore years.
If you're a student like me, who had no idea what they wanted to do after college, you're immediately forced to make some hard decisions (that will likely change four or five times) and enroll right away in major-level work at the 300- to 500-level. Sadly, the students who do enter with associate degrees, though high achieving, also face several advising challenges – whether the major courses they need are available for a particular semester and/or having no easier 100- or 200-level general education courses to balance out their schedule.
Factor in changing your major a couple times after realizing that your current major isn't what you wanted, and you're looking at some serious setbacks towards your graduation plan. Plus, if a high achieving student is immediately thrust into these higher-level courses and doesn't do well, they could question if they're cut out for college at all.
If a student wants to immediately enter the workforce or lives in regions where there isn't a high four-year college going rate, then an associate degree can be very attractive towards helping advance a person's salary and career after high school. And certainly, there are high students who can handle the rigorous work that is required to get an associate degree in high school, but it is not for every student.
However, coming from a dual-credit practitioner and talking with colleagues throughout the state, what would I recommend for students?
There are a few alternative ways to accrue meaningful college credits. Your local colleges and universities have regular dual-credit programs for students that allow them to take as few as one and as many as five classes a semester without getting a credential at the end of it. Associate degrees and Early College models offer a prescribed path of courses required, but dual-credit programs are truly better for students to knock out a few general education courses or explore majors.
Allow your student to explore their passions and see if certain majors are right for them while they can take advantage of this exploration at a fraction of the cost that it would come to if they were actually in college. Many of the universities in the area have pathways for students to follow to explore majors or offer advising with college advisors to help students on an individual level based on their needs and their future plans.
Dual credit is a unique opportunity for students. Every student that enters college is unique and different. Rather than fall for the hype of an Early College or associate degree program, encourage your student(s) to pursue every avenue towards building the confidence and interest towards being a future college student, but also dedicate the time and attention towards exploring what possibilities are out there for their future.