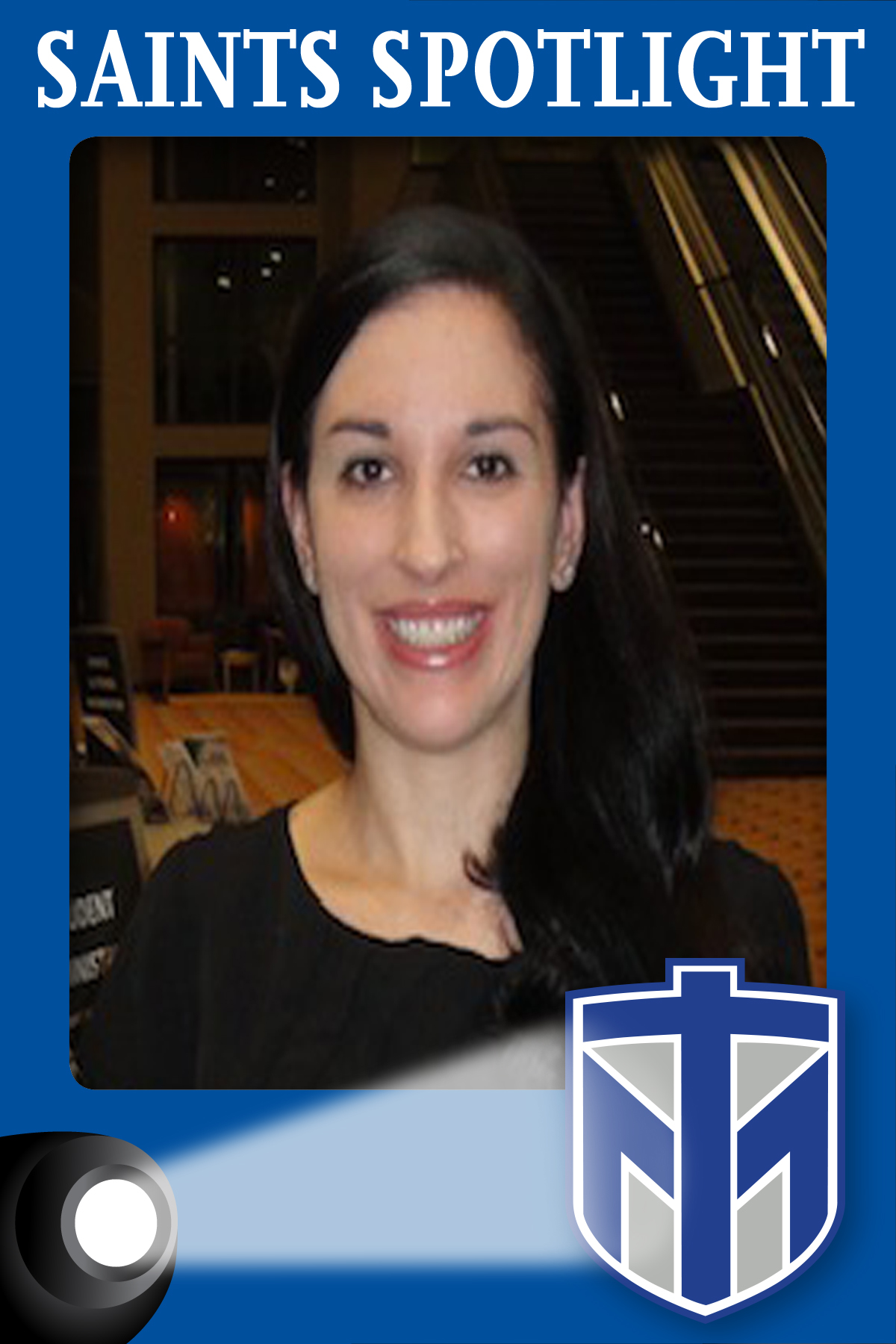 TM: What are some of your best memories from your years as a student?
NM: Many of my best memories involved either getting to know or working closely with my study group members.  We worked so well together and genuinely enjoyed one another's company!  In fact, I remain friends with all of these individuals today (over 10 years later)!  I also fondly recall learning from some of the best instructors possible.  Dr. C. Moyer, Dr. J. Rudnick, and Mr. Spencer Liles all taught with so much passion that learning truly became contagious!  All of these individuals remain in my network!      
TM: As president of the alumni board, what are your goals for the alumni association?
NM: I think it is tremendously important that we work to best support existing students, fellow alumni and the Office of Alumni and Parent Engagement by embodying the Value More-Engage More-Thrive More philosophy entrenched in the TMU Strategic Plan. If we can show existing students just how many alumni "cheerleaders" are rooting for their overall success and emphasize to fellow alumni just how valuable their continued engagement/connection to the university remains, we can hopefully give back accordingly. As Northern Kentucky's first college continues preparations for its upcoming centennial celebration, I hope that both current students and esteemed alumni of TMU feel encouraged to connect through their common bond of loyalty to the university. 
TM: What do you see as some opportunities for the alumni association?
NM: My hope for the alumni association is that we can effectively and creatively build upon the existing foundation laid by prior Alumni Office leadership. Under the new direction of Mrs. Bailey Bundy, Director of Alumni and Parent Engagement, I am sure we will have some exciting opportunities to "get our hands dirty" in a variety of valuable ways.  I am thrilled that we can help propel another 100 years of excellence in education any way we can.   
TM: You returned to TMU as an adjunct professor—tell us how that transpired and what you're currently teaching.
NM: This is a great question that allows me to further brag about the excellent instructors at TMU!  While pursuing my Ph.D. in Strategic Management at Sullivan University, Dr. C. Moyer selflessly served on my dissertation committee. When approached with the request, he didn't "skip a beat" before gladly obliging.  This is a true testament to the commitment to students that remains long after graduation day.  It was following one of our meetings on campus that someone in the TAP Office mentioned potential adjunct opportunities based upon my area of study. The rest is history! Recently, I finished up teaching two MBA courses-Leadership Practices & Negotiation and Strategy Formulation, Implementation & Evaluation.      
TM: What alumni events are you looking forward to in 2019?
NM: One of my historical favorites also taking place in 2019 is the Alumni Wine Tasting. Details on this event for 2019 should be available in the near future. I'm also excited for the TAP 25th Anniversary on Thursday, April 4.  This will be a great chance to connect and reminisce.   
TM: Do you have any advice for current students?
NM: Anyone who knows me well knows that I am always quoting movies.  I'd have to base my advice off of a quote from Winnie-the-Pooh in Disney's Christopher Robin actually.  He stated, "Yesterday when today was tomorrow, it was too much day for me." Basically, take one day at a time. Make today your favorite day!