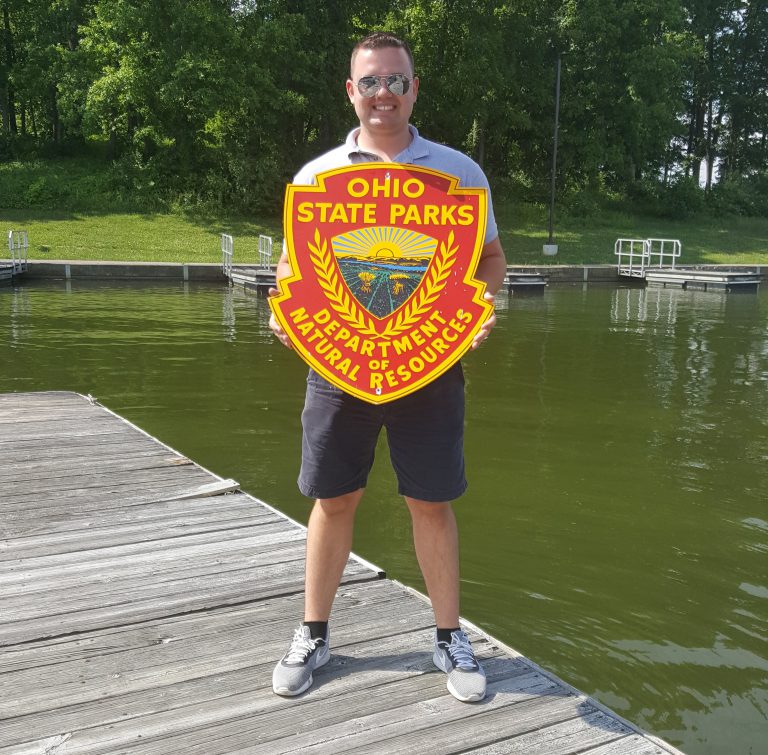 Grade: Junior
Major: Political Science
Minor: Public Administration and Non-Profit Organizations
TMU: How did you get involved with the election process and work your way up to lead election official?
John Lewis: In the political science program, we are often encouraged to learn hands-on and get in the field to experience our education in real time. I had an interest in campaigns and elections and my professor Dr. Spence told me to not only to study the topic in class but also to get experience in the field to fully understand how things work. Shortly after, I got in contact with the Clinton County Board of Elections in Ohio and after multiple training sessions and several interviews I was happy to find out that I would serve as a Lead Precinct Election Official. I had a great experience and learned a lot about the election process.
TMU: Outside of Thomas More, have you held any internships anywhere? What did you take away from those opportunities?
John Lewis: I interned at the Ohio Department of Natural Resources in the Division of Parks & Watercraft. It was a round table internship where I worked on a daily basis with three State Park managers. It was a fantastic experience and I am still in contact with those connections. They are great mentors and truly, kick-started my career. Whenever I have a free day I normally schedule it with them to log more hours for my research and network with more people within the department.
TMU: Are you involved with any extracurricular activities or work study at TMU? Do you have any that you are particularly passionate about or that you enjoy more than the others?
John Lewis: When I started here, I made a commitment to learning and getting all the work experience that I could. From my first year to now, I have worked for multiple departments on campus including Admissions, Student Life (as an RA), the Library, the Bursar office, and the Registrar's office. I have enjoyed all of the experiences and have learned many of the complexities of working in higher education. Every boss I have is amazing to work with, they are extremely helpful and work to better our experience as an employee and a student.
TMU: Take us back to your senior year in high school. What initially piqued your interest with Thomas More and what was that final detail that sealed the deal for you to become a Saint?
John Lewis: As a senior, my sister who was also my high school guidance counselor pressured me to go on many college visits. I believe by the time I graduated I ended up visiting 18 different schools. I chose Thomas More for many reasons, it was a relatively small campus and it was very intimate and active. However, the faculty definitely sealed the deal for me. They were so passionate and enthusiastic about Thomas More and the programs they were involved in I felt this was the right place for me.
TMU: Following graduation, what do you see yourself doing professionally?
John Lewis: I am currently looking at graduate programs, and I aspire to eventually get a Ph.D. As a professional, I hope to work in environmental policy, natural resource management, and conservation. After a long career in the public sector, I hope to use my experience to run for public office.
TMU: From your experience, what are some of TMU's greatest strengths?

John Lewis: Thomas More has many strengths but the most valuable is the faculty and staff. The professors that I have had for class have helped me in every way, whether it be with material I don't understand or with my future career they are always at my side helping me with my aspirations. The administration has some really great people as well. I can honestly say that every department has people that are unbelievably kind and will assist students in every way they can and I have learned so much from working with them.
TMU: What advice would you give to any incoming first year student?
John Lewis: I constantly tell incoming students to take every opportunity they can. You get out what you put in. I see so many of my fellow students try to rush through college and they leave the same person they were coming in. Take the time to experience new things and find who you are, there is no better time to do it.