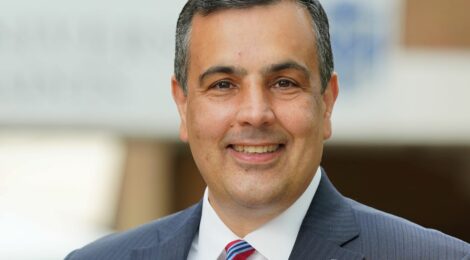 CRESTVIEW HILLS, Ky. (Sept. 13, 2021) — Chairperson Judith A. Marlowe '69, Ph.D., of the Thomas More University Board of Trustees has confirmed a contract extension for President Joseph L. Chillo, LP.D., through May 2026.
At the public launch of the University's Second Century Campaign, Marlowe cited the board's high regard for Chillo's accomplishments in academics, fundraising, and institutional development, as well as his focus on student success during his first two years in office.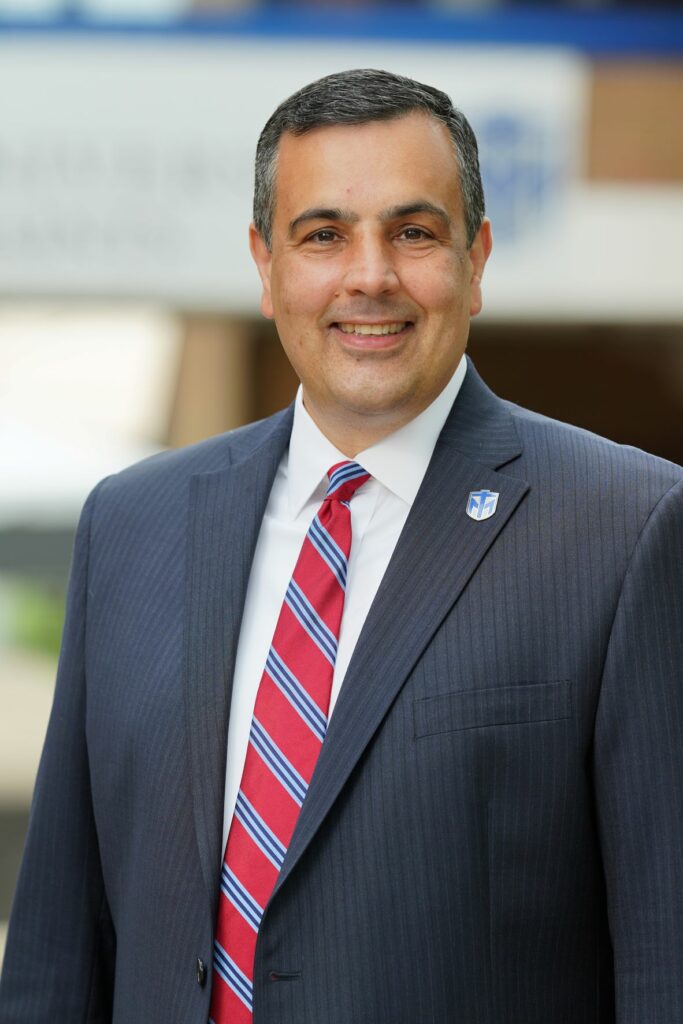 "As the Catholic University of the Diocese of Covington, Thomas More needs a visionary leader who builds upon the distinguished legacy of this University by discovering and pursuing exciting opportunities that reinforce and advance our reputation for excellence in Catholic liberal arts education. In 2019, our search for a president committed to service, collaboration, diversity, inclusion and student-centered leadership identified Dr. Chillo, who not only embodies those qualities but also an eagerness to explore new initiatives and provide intentional, strategic guidance," says Marlowe. "This extension will ensure that he leads Thomas More's full implementation of the bold new strategic plan, Lighting the Way, as well as our Second Century Campaign to fund these significant initiatives."
President Chillo looks forward to advancing the goals set two years ago and leading the University toward an innovative future with new initiatives.
"I am truly honored and excited to continue the work that we set out to accomplish in June 2019. We have taken a number of steps to increase enrollment, grow our endowment, expand the size of our campus, and create an exciting vision for the second century of Thomas More University for our students, alumni, faculty, and staff," says Chillo. "Over the next five years, we plan to expand and elevate the University as the region's premier Catholic Liberal Arts University through the development of new academic programs, academic and athletic facilities, and the continued focus on a mission-driven educational experience for our students. This will ensure a dynamic and distinctive experience for our students as they benefit from a values-based Catholic education."
For more information on The Second Century Campaign, Centennial Celebration and the Strategic Plan, visit thomasmore100.com.
Thomas More University provides students with something much more than job training. Graduates are prepared for any career. But they leave prepared for much more. They are exposed to the very best thought, literature, art, and music. They learn to harness the power of human reason to solve problems and discover truth. Most importantly, they have the chance to begin to become the person they were created to be. This is the power of the liberal arts in the Catholic Intellectual Tradition at Thomas More University. Our students come here looking for more. And that's exactly what we offer. Here our students take that opportunity and…Make It More. Learn more at thomasmore.edu.
###
MEDIA CONTACT: Lyna Kelley, director of communications and PR, kelleyl@thomasmore.edu, 859.344.3309