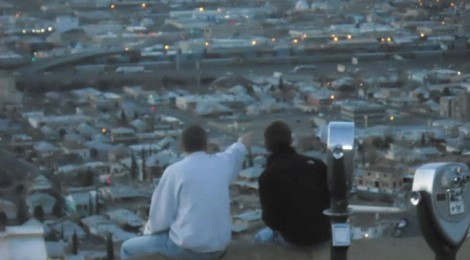 Associate Professor, Sociology
Q: What do you want students to take away from your class?
A: Two things, simply: a love of learning and an ability to be a better person.
Q: How long have you worked at TMC?
A: I began teaching here in the fall of 1998 under the tutelage of Bob Berger, MSW, the chair of the department.
Q: Where did you obtain your degrees?
A: I earned my Bachelor's in Secondary Education at Tarleton State University in Stephenville, Texas. I completed my Master's and Doctor of Philosophy degrees in Sociology at Texas Woman's University in Denton, Texas.
Q: What do you want mentioned in your eulogy?
A: In what ways I can, I serve God. I felt closest to God in my sabbatical year of service to the undocumented migrants at Annunciation House in El Paso, Texas. If there is anything I have done that is worthy of mention, that's it.
Q: What is something that you've always wanted to do but haven't had the chance to do yet?
A: Yikes! The paradox of a liberal arts education is that it simultaneously provides an enhanced appreciation for so many things AND fosters a recognition of how much there is to do, see, hear, taste, appreciate, relish. . . that is still out there. But if I am pressed to answer, I want to see a "joy of living" in the faces of my sons, Xavier and Emilio, and be a part of making that happen. I am already talking to my sons about our dancing in the Zocalo in Mexico City!
Q: Where was your last vacation and why did you choose that destination?
A: The last vacation I took was about a three minute trip to Puerto Escondido, Oaxaca, Mexico. I was sitting at my favorite bar on the edge of the Pacific Ocean reading an essay from Dr. Martin Luther King and drinking a Sol. In body, I was in my office, but in mind and spirit I was there. Two out of three is not too bad! The place I return to the most, in mind, body and spirit is a campsite in the Gila National Forest. Mother Nature and God (and my 69 VW Campmobile—yes, that is its "official" name per Volkswagen. . .no joke!) share this place with me and, at least for now, we will keep it to ourselves. (How many people have such a place?)
Q: What is something about you that people would be surprised to know?
A: In my "backstage" I am just a goofy person. Much to the chagrin of my wife, Emilie, I frequently humor myself by doing stupid things such as pretending to be a Samurai. (My oldest son, Xavier is also pretending to be a Samurai now!) In this same spirit, I am a lover of "stupid comedy." "Mystery Men" and "Joe Dirt" are in my top ten favorite movies. Participants on border studies get to see a little of this.
Q: Who has been (or is) your role model and why?
A: Everyone can teach us something. Sometimes you simply need to look a little harder or a little differently. From many I have learned what I should be doing or trying to do, and from many others I have certainly learned where I should not go and what I should not do. But to the question, I believe "If there is no justice there is no Peace" . . . Pope Francis . . . . need I say more?
Q: What are your hobbies – or what do you do when you're not teaching at TMC?
A: I am a Cincinnati Reds fan. Rarely are games not on the television or radio in the Camp house. I especially enjoy taking my son Xavier to games (and soon my newborn, Emilio!), walking to the Ballpark from our home in Newport. If you go to a Friday night game, you are likely to see us in the top row in right field.
Q: What has teaching at TMC taught you?
A: Love what you do. What you do with love, you will do well.
Q: What music do you listen to when you need to get motivated? What artist inspires you?
A:Wow! Art is the spice of life! At the expense of offending some spices, this is a question best answered by saying that I am a lover of spices so much so that there are too many for me to say "Yes, this is the one" or "This is the genre." But, the Dead, OTR, bluegrass, Vicente Fernandez and the mural work of Alfonso Siqueiros and Diego Rivera come to mind.
Q: What book is on your night stand? Or do you have a favorite book?
A: Right now . . .tons of children's books in English and Spanish. In addition to children's literature, I usually close out the day reading materials that I am considering using in advanced courses in my discipline.
Q: As a child, what did you want to be when you "grew up"?
A: Strange . . ."grew up" is past tense! I am not sure. . . see my response to the question about what I would like to do but haven't had the chance to do yet.
Q: Has there been a particular challenge in your life that you've learned from that you would like to share with others?
A: I have had some tough rows to hoe in my life. I have made some mistakes, but God loves His children and will use all experience—good and bad—to teach. Trust God, ask for His lesson and try to learn.