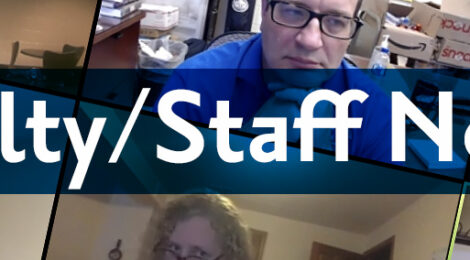 College of Business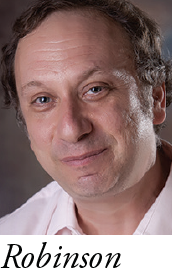 Malcolm Robinson, Ph.D., professor, business administration and economics, contributed to moneygeek.com with recommendations on finding the best health insurance. To read Malcolm's expert advice, visit tmuky.us/robinson4. Malcolm also interviewed with wallethub.com about the best way to find car insurance. If you're in the market, you may find some of Malcolm's information helpful. Visit tmuky.us/robinson5 to hear what he has to say.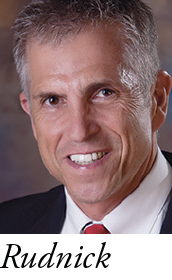 Jack Rudnick, Jr., FACHE, Ed.D., professor, business administration and economics, was invited to serve, and completed an assignment, as a peer reviewer for The New England Journal of Medicine (NEJM): Catalyst Innovations in Healthcare. The mission of the NEJM (Catalyst Innovations in Care Delivery) is to further the health care delivery transformation conversation among health care executives, clinical leaders, and clinicians. NEJM articles provide real-life examples and actionable solutions to help organizations address urgent challenges affecting health care today.
College of Liberal Arts and Social Sciences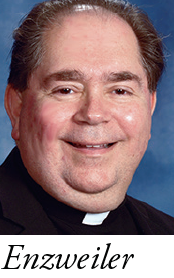 Father Raymond Enzweiler, Ph.D., Be.L., associate professor and department chair, theology, was honored with the Good Shepherd Award in spring 2022. The Good Shepherd Award is the highest honor bestowed by the Pontifical College Josephinum upon bishops and clergy. The award is presented annually to an individual who exemplifies in his life and episcopal ministry the qualities of a good shepherd, especially in the promotion of vocations and in support of the Josephinum and its seminarians.
Maria C. Garriga, Ph.D., professor, languages and culture, had the article "Advancing Diversity, Equity, and Inclusion Initiatives by Contextualizing Institution-Wide Metrics" appear in the summer issue of the journal The Department Chair, volume 33, number 1, pp. 26-27.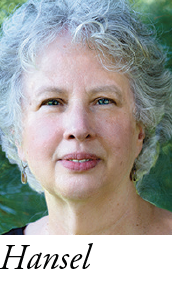 Pauletta Hansel, artist in residence, participated in the April Literary Club Poet Laureate Series at the Literary Club in Cincinnati, Ohio. As a seasoned writer Pauletta Hansel has nine different poetry collections. The newest is "Heartbreak Tree," a poetic exploration of the intersection of gender and place in Appalachia, published in 2022 by Madville Publishing. Others include "Friend," "Coal Town Photograph" and "Palindrome," winner of the 2017 Weatherford Award for best Appalachian poetry, all from Dos Madres Press. She is 2022 Writer-in-Residence for The Public Library of Cincinnati and Hamilton County. Her writing has been featured in "Oxford American," "Rattle," "Appalachian Journal," "The Anthology of Appalachian Writers," "American Life in Poetry," "Verse Daily" and "Poetry Daily," among others. Pauletta was Cincinnati's first Poet Laureate (2016-2018) and past managing editor of "Pine Mountain Sand & Gravel."
Raymond G. Hebert, Ph.D., professor, history, and executive director of the Wm. T. (Bill) Robinson III '67 Institute for Religious Liberty, is one of only three Northern Kentuckians on the prestigious Thomas D. Clark Foundation Board. Founded in 1994 by 12 prominent Kentuckians, the Foundation Board is a private non-profit foundation which offers an endowment to support the publication of books about Kentucky. In 2022, Ray chaired the Foundation's Medallion Book Award Nomination Committee that unanimously recommended Alicestyne Turley's "The Gospel of Freedom: Black Evangelicals and the Underground Railroad" for the Medallion Book Award and Randy Wykoff and the late F. Douglas Scutchfield's "Appalachian Health: Culture, Challenges and Capacity" for the Henry Clay Public Policy Book Award.
Stephen Oldfield, assistant professor, creative media, had a short documentary which he produced, directed, shot, and edited entitled "Armor at the Arnold," selected as a finalist for the Johns Hopkins Film Festival. The documentary looks at the burgeoning sport of armored combat. The documentary also was part of the competition at the Arnold Sports Festival in Columbus, Ohio. Oldfield shared the process with his documentary film class and journalism students during the spring 2021 semester. Oldfield also contributed an article about up-and-coming artist and alum Michael Thompson '21 to Spectrum News 1 for the 2022 Juneteenth holiday. To watch the coverage and read the article, visit tmuky.us/juneteenth.
St. Elizabeth College of Natural and Health Sciences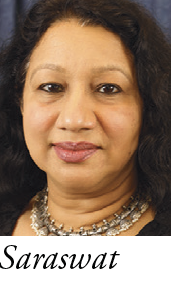 Jyoti Saraswat, Ph.D., associate professor, mathematics and physics, was one of three Thomas More employees to appear in the Movers & Makers magazine July issue as Notables in Higher Education. To read the article, visit tmuky.us/notables.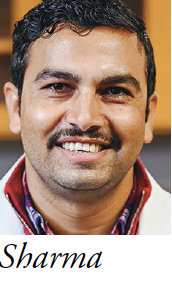 Shiv Sharma, Ph.D., assistant professor, chemistry, published two articles in spring 2022, "Interfacial behavior of Proteinase K enzyme at air-saline subphase" in the Journal of Colloid and Interface Science (Impact Factor 8.128) and "Methods of detection of β-galactosidase enzyme in living cells" in Enzyme and Microbial Technology (Impact Factor 2.287).
Harold J. Smith, Ph.D., associate professor and department chair, mathematics and physics, published a research paper titled "On a family of symmetric numerical semigroups with embedding dimension three" in the International Journal of Contemporary Mathematical Sciences, Vol. 17 (1), pp 9-15, 2022.
Staff
Annabelle Bautista, dean of student engagement and diversity, was chosen as a member of the inaugural cohort of the Northern Kentucky Chamber of Commerce Encounter Kentucky, a leadership program focused on helping participants develop a deeper sense of belonging in the community. The three-month program began in September and included 25 professionals representing businesses and organizations across Northern Kentucky and Greater Cincinnati. Annabelle also represented Thomas More in the July issue of Movers & Makers magazine as a Notable in Education. To read the article visit tmuky.us/notables.
John Ernst, Ph.D., director of the Benedictine Library and advisor of Alpha Lambda Delta (honor society for first-year academic success) chapter at Thomas More University, was one of five chapter advisors nationwide selected to receive the Executive Director's Advisor Award from national Alpha Lambda Delta. To read the release, visit tmuky.us/ernst.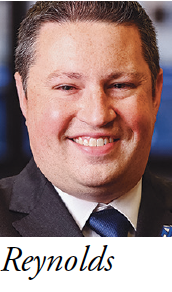 Kevin Reynolds, Ed.D., vice president, institutional advancement, was one of three employees at Thomas More to appear in Movers & Makers magazine July issue as Notables in Higher Education. To read the article, visit tmuky.us/notables.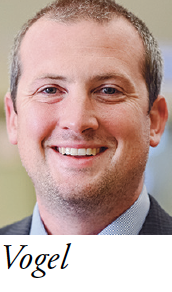 Justin Vogel, dean of enrollment, is a member of the 44th Class of Leadership Northern Kentucky announced in July by the Northern Kentucky Chamber of Commerce. Leadership Northern Kentucky is a 10-month course that assists participants in learning about the region's strengths and challenges.