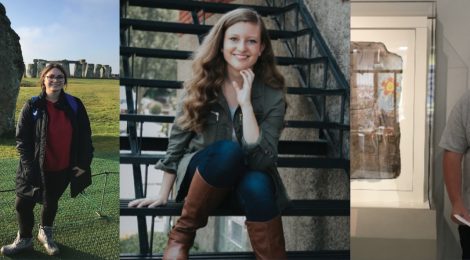 Madelyn Dinkins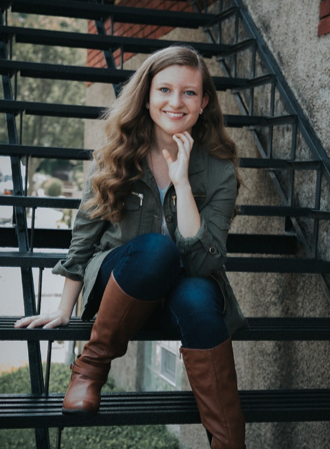 My name is Madelyn Dinkins, and I am a sophomore double majoring in history and secondary education (social studies). In 2018 when I was nearing the end of high school, I still was torn over what path I should take in college. I had always enjoyed history and seemed to do well in my social studies classes in high school, yet committing to teaching high school students when you are still in the midst of it yourself is difficult. Hence the initial reason I decided to double major in history and education. That being said, throughout my almost two years at Thomas More I have grown significantly both as a historian and a person. I am currently at the halfway point of Historiography II and can genuinely say this series of courses makes Thomas More's history department unique and its students refined and nuanced in their approach to studying history and the events of the modern world. In this series I have been equipped with the skills I need to either move forward in the field of teaching, giving myself an edge over other education job candidates, or to explore other job opportunities in the business or public history world. I hope to explore these other options through an internship this coming summer and apply my communication, writing, and analysis skills developed through the history department. Hopefully, this will give me some guidance as to which career path to take in the future.
Ethan Kennedy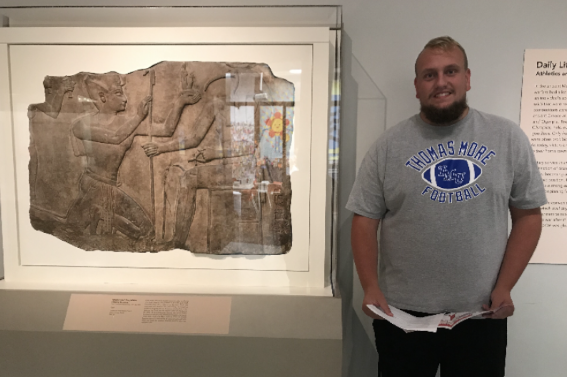 My name is Ethan Kennedy and I am a junior history major. I am involved in multiple clubs and football on campus. I became a history major because I enjoyed the subject of history all throughout high school and it is a very broad degree you can do anything with. The historiography classes are always helpful to history majors and seem to help students with public speaking and presentation skills. Environmental history with Dr. Sierra really helped me broaden my horizons and I always believe that is important when earning your degree. I plan on being a realtor in the Cincinnati metro area after graduation. You may be wondering why I would become a realtor with a history degree. It doesn't matter what career path you want to pursue, the history program at Thomas More prepares you to critically think, and your writing and presentation skills will also be fine tuned for your future in the work force.
Brooke Daugherty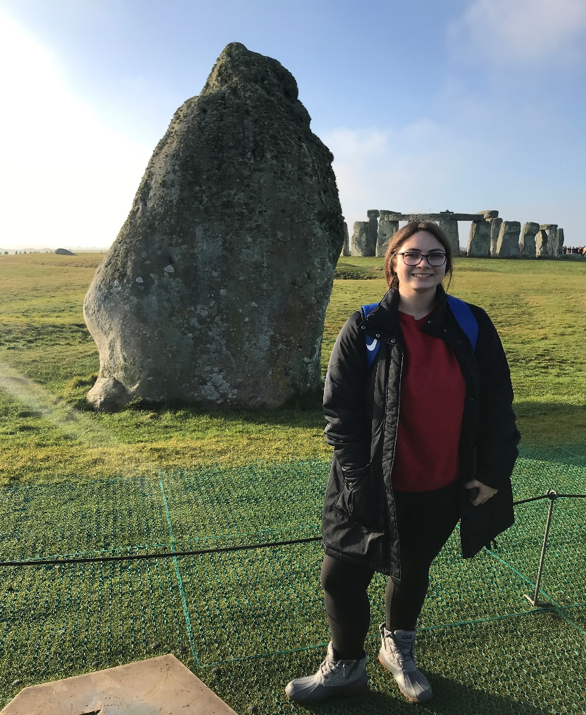 I came to Thomas More in the fall of 2017 with a plan of what I wanted to do. Since junior year of high school, I always knew I wanted to major in history. History has always been a passion of mine that started back in middle school. I remember taking a U.S. history course in eighth grade and that is really what fueled my love of history. When I did come to Thomas More, I was nervous. I did not know anyone as my high school friends either went to Northern Kentucky University or out of state. I was worried about making friends but once I became familiar with the History Department faculty and students (majors), I knew I had found my home here at Thomas More. The older history majors were very welcoming and always willing to help. The professors within the department have all impacted my life in a positive way and have further fueled my love of history. I began to open up and I made friends and connections that I know will last a lifetime. The classes that helped me were the upper-level history courses. They taught me how to critically think, a skill I never thought was as important as it is, now that I am a senior. The courses though that truly helped me in my major would be the historiography sequences taught by Dr. Hebert. I was fortunate enough to have him for all three sequences. My class was his final one. This course not only expanded my knowledge of history, but also taught me that history can be looked at from multiple perspectives. It also refined my speaking skills through the presentations we gave. After I graduate, I plan to take a year off before I go to graduate school for my master's degree and eventually my doctorate.