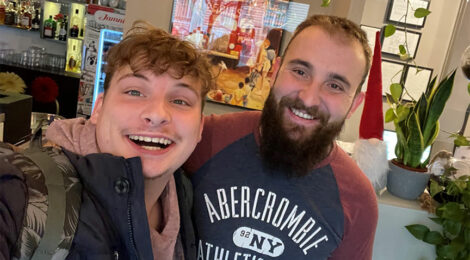 "The harvest is plentiful, but the laborers are few. Therefore, pray earnestly to the Lord of the harvest to send out laborers into his harvest." Luke 10:2-3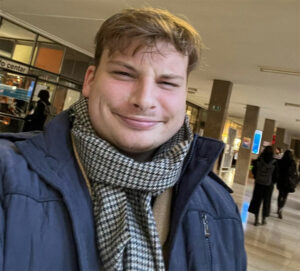 Henry Driscoll is a Thomas More student with big plans for summer 2023. On May 25, Henry leaves to spend three weeks in Zagreb, Croatia as a member of a summer mission with Cru. Cru was founded in 1951 and according to their website, "Our purpose is helping to fulfill the Great Commission in the power of the Holy Spirit by winning people to faith in Jesus Christ, building them in their faith and sending them to win and build others." Henry spent a week in December 2022 in Croatia with this group and was so enthusiastic about the experience and the work that was accomplished, that he knew he must go back. As Henry tells it, "My service has always been tied to my faith and a duty to my community. I've always thought growing in my faith was important and assisting others on their path is important work, but I didn't believe it was something for me. Instead, I stuck to volunteering for things tied to my high school, Holy Cross in Covington. … After joining Cru, I made the decision to go on a mission trip with other Cincinnati area students. The experience was an absolute blessing, I was able to speak with dozens of students about their faith at the largest university in the nation." In preparation for the trip this summer, Moreover asked Henry to share information about his experience at Thomas More and what he hopes to achieve during the Mission Trip with Cru. Below are his answers. We ask for prayers for Henry as he embarks on this next phase of his faith odyssey. Look for a follow up interview with later in June after he returns.
Describe your journey to attending Thomas More? How did you know the University was right for you?
I was already familiar with the school since I grew up in Covington, Ky. It was really close by and affordable after all the scholarships I received, and a lot of my friends came to Thomas More with me.
What is your field of study?
I am a criminal justice major.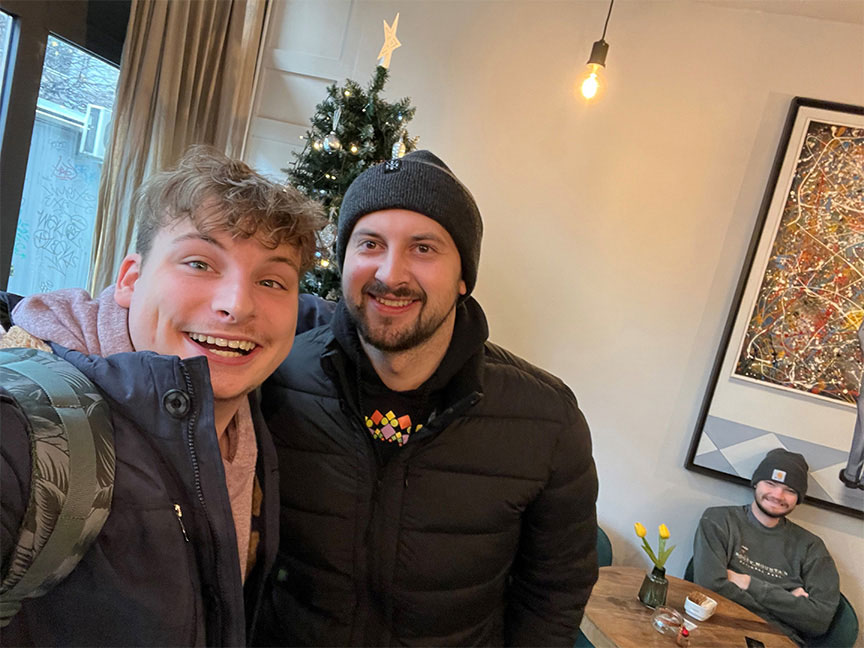 What groups are you involved with on campus?
I am currently the president of the Lambda Sigma chapter of the Phi Alpha Theta National Honors Society at Thomas More. Also, a friend of my father (Michael Driscoll '84) reached out to me and informed me of a scholarship for legacies of Alpha Delta Gamma and I applied. I was approached by the president at the time and I hopped on board after some free food and a basketball game.
Do you have a background in service? What other experiences (before Croatia) did you take part in that were service related?
Some of my favorite stuff has been doing soccer camps. I did those for three years at an elementary school while I was in high school. I like doing things with my friends and family, and a lot of my service is for Holy Cross's annual mulch sale to raise money for the school. The weirdest service I've ever done was on one of the Saints Serve days. I made blankets with Project Linus for a couple hours and I can confidently say I do not know how to make a blanket, so that was an experience.
How did you get introduced to Cru and how long have you been involved in the group?
I was approached with a QR code and asked if I wanted to fill out a survey in the fall of 2022. I filled it out at the Interlude (at Thomas More) and somewhere in there was a question about wanting to join a Bible study. I marked 'yes.' So, the next day I got a message saying they'd be meeting at noon on Wednesdays. I was in a little bit of a slump with school and had a horrible class schedule with classes in the morning and later in the day. I went to the first meeting and we had some normal icebreaker type of stuff. I thought the group was easy going, approached the Bible from a variety of lenses, and were completely open to others. It was something unique and I wanted to be in it.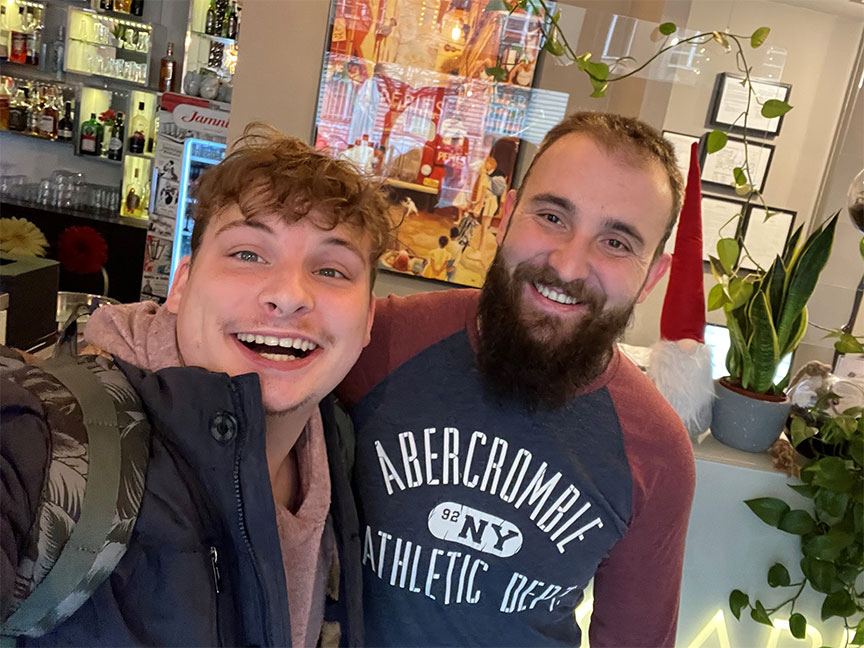 Describe the trip in December 2022 and its influence on you spiritually/as related to your faith.
The trip to Zagreb is by far the biggest leap in my faith that I have ever taken. I have never been so far away, been to a more unfamiliar place, or felt more out of place. The whole time I thought, "Okay this is great and all but what have I gotten myself into? Am I even making an impact? Who am I, to talk to these people? Am I fit for this task?" It's really weird trusting that God is going to help you out in something as simple as a conversation, when all I seemingly do is talk to people. I started to find that the more uncomfortable you get, the more you start to lean on God, and that really makes the uncomfortableness feel fantastic. I'd stumble into conversations on the tram, in the halls, on the sidewalk, the parking lot, in coffee shops – to my surprise everything was fine, things were fantastic and my faith went through the roof. If God can get me across an ocean, get me around an unfamiliar city, get me to converse with people on complex topics that even I struggle with sometimes, and get me back in one piece, that is phenomenal. It also really made me think about what I might have twisted as it regards to my faith, and if I had been missing something, and that was this full trust in God.
Do you have any specific goals for this summer's trip?
My biggest goal is to get students involved with the Christian group on campus called FOKUS, our partner group. I'd like to get half a dozen people in that group by the time I leave. We get contact info from people and put it into a spread sheet, that way they can get in touch. I didn't get to see that happen with anyone when I went in December; one week isn't long enough to see those big impacts. I'd love to share my own walk of faith with the students, especially the sociology students at the University of Zagreb. I hope to meet people from other nations again. In December, I spoke with a couple of exchange students from India and China, and it was really interesting to hear from them about their faith.  I also hope to retain all of my luggage this time and not walk around in hey dudes as I traverse the campus looking for people to talk to…
Since this Q&A was posted, Henry has returned from the June 2023 Mission Trip to Croatia. To listen or read Henry's interview about that trip, CLICK HERE.