The first Investiture of Squires for the North Central Lieutenancy of the Equestrian Order of the Holy Sepulchre of Jerusalem was conducted at Mary, Seat of Wisdom Chapel at Thomas More University at 7 p.m. on Thursday, Sept. 14 2023, The Feast of the Exaltation of the Holy Cross. The Mass of the Feast was celebrated following the Ceremony of Investiture with the Section Prior presiding. This was the first investiture in the United States.
The ceremony was presided over by the co-presidents of the Covington-Lexington Section of the Lieutenancy, Sir Stephen Enzweiler, KCHS, and Dame Patricia Enzweiler, DCHS, with candidates presented by Sir Nelson Gonzales, KCHS, and the Squire's Promise witnessed by Rev. Monsignor Gerald E. Twaddell, KCHS, the Section Prior.
The first Squires invested in the United States of America, were either alumnae or current students of Thomas More University:  Sq. Madison A. Light, Sq. Esteban Munguía, Sq. Jeffrey C. Noe, Sq. Juan Pablo Villagrana Francisco, and Sq. Houston A. Watson. Sq. Heather F. Konerman was also invested later the same evening. Squires are not members of the Order in the formal sense, but are an association of Catholic men and women, age 20-35, wishing to engage in a deeper and more meaningful spiritual life experience through association with the Knights and Dames, so that one may grow and deepen their faith in the virtues that lead to a true following of the Lord.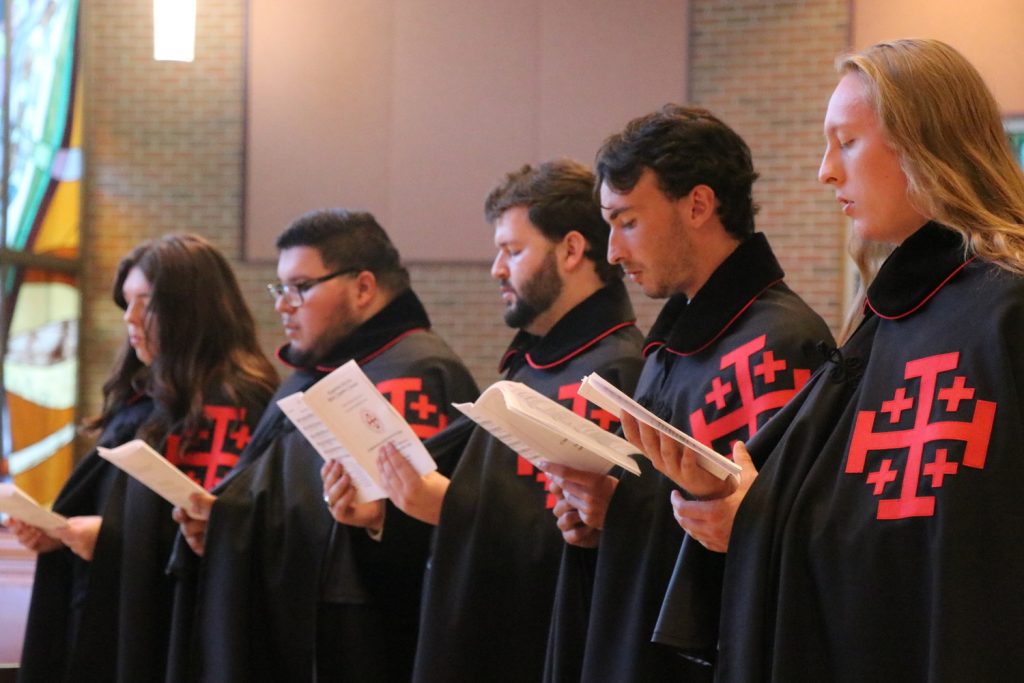 For more information about the Squire Program, visit http://www.eohsjcovington.org/squires.html.