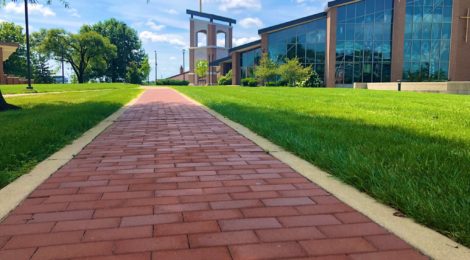 CRESTVIEW HILLS, Ky. (Nov. 7, 2019) —Thomas More University's Institute for Learning Differences will host an event on Wednesday, Nov. 20 at 6:30 p.m., to discuss important differences between accommodations and support services for prospective students.
The event will be hosted in the Science Lecture Hall and is free and open to the public, including but not limited to parents with high school students and educators.
The discussion, presented by Director of the Institute for Learning Differences Angie Brinkman, MSW, will highlight important conversations and resources available to students with learning differences at Thomas More. Parents and professionals working with students with learning differences, such as ADHD, Autism Spectrum Disorder and Special Learning Disabilities, are highly encouraged to attend. The topics of discussion will include the changes in educational law and regulations, challenges students with learning differences may face in college, and the best practices in supporting students during this transition period. Following the presentation will be time for questions and answers.
"Navigating college can be a challenge for many students, especially for students with learning disabilities, ADHD, or autism spectrum disorder," said Brinkman. "This presentation provides valuable information to parents and teachers about what support is provided in college for students with learning differences."
To RSVP call 859-344-3582 or email ild@thomasmore.edu.
Thomas More University provides students with something much more than job training. Graduates are prepared for any career. But they leave prepared for much more. They are exposed to the very best thought, literature, art, and music. They learn to harness the power of human reason to solve problems and discover truth. Most importantly, they have the chance to begin to become the person they were created to be. This is the power of the liberal arts in the Catholic Intellectual Tradition at Thomas More University. Our students come here looking for more. And that's exactly what we offer. Here our students take that opportunity and…Make It More. Learn more at thomasmore.edu.
###
MEDIA CONTACT: Rebecca Stratton, director of communications and PR, strattr@thomasmore.edu, 859.344.3309