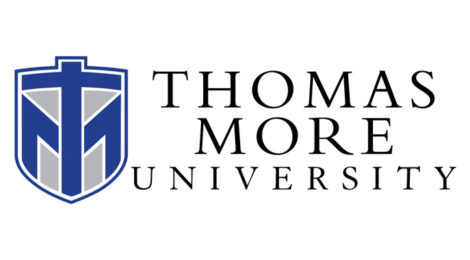 Dear Thomas More family, 
As I reflect on yesterday's events that took place in our nation's capital, I realize that there are truly no words to accurately depict how unsettled and angry many of us are feeling. In the midst of the chaos, I am reminded of the importance of the work we do at Thomas More University. As an institution whose mission it is to challenge our students to examine the ultimate meaning of life, their place in the world, and their responsibility to others, I pray that as the next generation of trailblazers each of our students will practice these values now and in the lives they choose to lead.
As we prepare for the start of the spring semester, it is my sincere hope that the foundation of the Catholic, liberal arts education that we provide guides us through storms such as these, prompting us to exercise civil discourse and empathy. I know for some of our international students who are arriving for the first time to our country, yesterday's actions may be further unsettling. Let me assure you that the Thomas More community is resilient, and we take seriously our responsibility for creating a common good and moral integrity.
We overcame the hurdles brought on in 2020, proving the strength of our community. As we process the events that unfolded yesterday, please reflect on this University's mission and how you are an important member of this community who understands your responsibility to others.
We are reminded in today's scripture readings at mass from 1 John 4:20:
We love because He first loved us. If anyone says, "I love God," but hates his brother, he is a liar. For anyone who does not love his brother, whom he has seen, cannot love God, whom he has not seen.
Above all things, let us always choose love and see the face of Christ in all we interact with daily.
I encourage our students, faculty, staff, and alumni to join me in prayer for our country, elected leaders, and community. Please be safe and take care of yourself and each other.
Best,

President Chillo