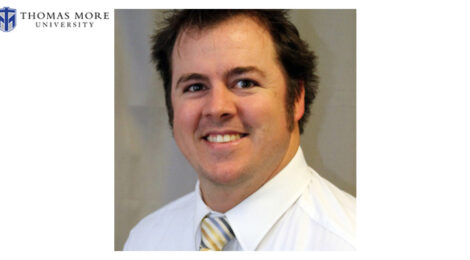 CRESTVIEW HILLS, Ky. (March 16, 2021) — Thomas More University has announced that Noah Welte '05, J.D., will serve as its assistant vice president for university operations, effective today. Welte has been serving as the director of legal affairs and auxiliary services for the University since 2018.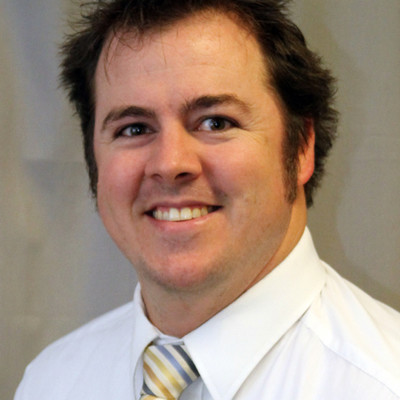 "It is a privilege to be chosen to continue to serve my alma mater as AVP for university operations," said Welte. "I am grateful to President Chillo and all those involved in the search process for trusting me with the great responsibility of providing oversight and strategic vision to our campus operations. Thank you also to Senior Vice President Munson for his leadership, service, and mentorship of me, which has prepared me to take on this next step in my career. I look forward to working with the entire community to share my passion for Thomas More, continue to align our operations with our mission, and ensure our campus remains a place where everyone is proud to work, attend, and visit."
As assistant vice president for university operations, Welte will provide leadership and management of key University operations, including legal affairs and compliance, facilities and capital projects, campus safety, risk management, office services, and food service and vending. Welte will serve on University Cabinet as well as additional committees to ensure that operations are fully aligned with the mission and purpose of the University.
"I am delighted that Noah has accepted this opportunity," said President Joe Chillo, LP.D. "His deep understanding and commitment to the University and our community makes him a clear choice for this role. His expertise is valued and crucial as we strategically align our focus on the future of this institution."
Prior to his role as director of legal affairs and auxiliary services, Welte has held positions in legal affairs, retention, admissions, and residence life since 2013 at Thomas More. In addition to his employment, Welte is also a Thomas More graduate and 2012 inductee of the Thomas More Athletic Hall of Fame. Welte earned his bachelor's degree in history in 2005 and his juris doctor from Northern Kentucky University Salmon P. Chase College of Law in 2009. Welte is also a member of the Northern Kentucky Chamber of Commerce's 2021 Leadership Northern Kentucky class.
---
Thomas More University provides students with something much more than job training. Graduates are prepared for any career. But they leave prepared for much more. They are exposed to the very best thought, literature, art, and music. They learn to harness the power of human reason to solve problems and discover truth. Most importantly, they have the chance to begin to become the person they were created to be. This is the power of the liberal arts in the Catholic Intellectual Tradition at Thomas More University. Our students come here looking for more. And that's exactly what we offer. Here our students take that opportunity and…Make It More. Learn more at thomasmore.edu.
###
MEDIA CONTACT: Rebecca Stratton, director of communications and PR, strattr@thomasmore.edu, 859.344.3309