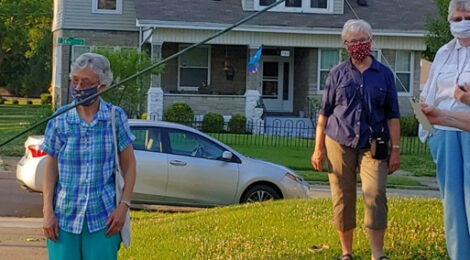 1960s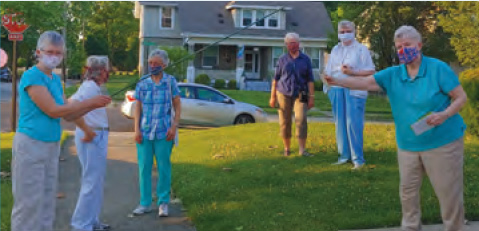 Sister Fidelis Tracy '68, CDP, retired as a faculty member at Thomas More this past spring. Pictured above, she enjoyed a socially-distanced retirement gathering of friends and fellow religious. As a featured Saints Spotlight speaker, she described her journey from Thomas More student to faculty member, what campus ministry means to her, how faculty members influenced her, retirement plans, and advice she has for current students. To listen to the complete interview, visit tmuky.us/tracy.
1970s
Sister Mary Rabe '70 and Sister Rita Brink '72 celebrated 60 years of religious life with the Order of St. Benedict this past summer. Both Sisters reside at St. Walburg Monastery. Sister Rita serves as development director and is a former trustee for Thomas More University. Sister Mary serves as motherhouse coordinator and said of her time as a member of the community, "It has been a wonderful journey and has exceeded all my expectations." Visit tmuky.us/jubilee to read the article.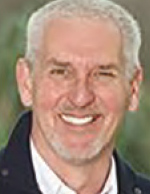 Chuck Rolfsen '76 was promoted to chief revenue officer at Vital Data Technology. Rolfsen has more than 30 years of experience in sales, account management, and marketing leadership in the healthcare information technology industry. To read more on Rolfsen, visit tmuky.us/rolfsen.
1980s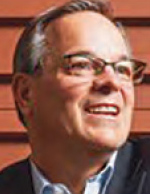 Garren Colvin '86, president and CEO of St. Elizabeth Healthcare, was featured in an article in Cincinnati Magazine about the measures that St. Elizabeth hospitals have taken to address COVID-19 and keep the community safe. To read this article, visit tmuky.us/garrencolvin.
1990s
David Schroeder '90 and his team at the Kenton County Library received the Community Champion Business Impact Award from the Northern Kentucky Chamber of Commerce. To read more on Schroeder and the success of the library, visit tmuky.us/schroeder2.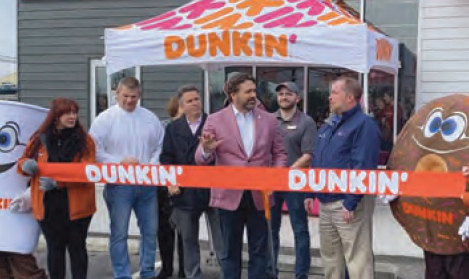 Gary Holland '93, president and CEO of One Holland, opened a Dunkin' (Donuts) in Independence, Kentucky. "This is very special for me personally because Independence is my hometown and I grew up loving Dunkin'," said Holland. To read more about the opening and Holland, visit tmuky.us/holland.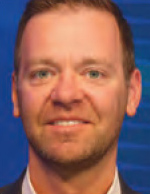 Andrew Hebbeler '99, Ph.D., has spent the last decade working at the State Department, supporting and advancing U.S. interests internationally as an American diplomat and as a White House staffer. Hebbeler has joined the infectious disease group at the Nuclear Threat Initiative. During times like these, it is comforting knowing a Thomas More University alum is working towards a global solution.
2000s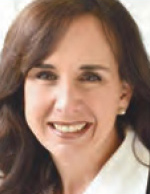 Kim Halbauer '00 was promoted by Fifth Third bank as the first female Kentucky region president. Halbauer has spent more than 30 years with downtown-based Fifth Third, the largest locally based bank and the ninth-largest U.S.-based consumer bank. She has led retail banking, commercial banking and wealth & asset management groups in the past. Congratulations, Kim!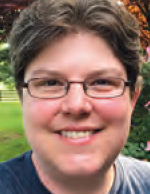 Melanie Anderson '01 published the book "Monster, She Wrote: The Women Who Pioneered Horror and Speculative Fiction" with co-author Lisa Kröger in fall 2019 (Quirk Books). The writing duo were excited to win the 2019 Bram Stoker Award in non-fiction. Melanie co-hosts two podcasts with Kröger and Matt Saye – the Know Fear Cast and Monster She Wrote. To listen to a Saints Spotlight featuring Melanie, visit tmuky.us/anderson.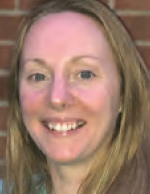 Kelly French '02 serves her alma mater in the newly established role of vice president of strategy and impact. As the featured speaker in a Saints Spotlight, she describes what that role encompasses and also talks about her experience as a Thomas More student. To listen to the interview, visit tmuky.us/french.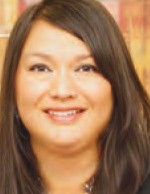 Chris Xeil Lyons '02 was named the new economic development director for the city of Middletown, Ohio. Lyons comes with 24 years of experience in the business. During her tenure with the city of Sharonville, Ohio, Lyons created more than 6,000 new jobs and realized more than $400 million in new investments, which brought an increase of over $8 million dollars to the city's annual income tax collections. Visit tmuky.us/lyons to read more.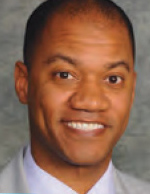 Cincinnati Public Radio – Cincinnati Edition hosted Middletown City School District Superintendent Marlon Styles, Jr. '02 to discuss starting the academic year with remote learning. Visit tmuky.us/styles to listen to the complete interview.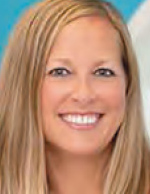 Jodi Fritsch '04/'06, vice president of marketing at Horan Insurance, has been named as part of Cincinnati Business Courier's 2020 40 under 40 Class. To read more about Fritsch and this year's class, visit tmuky.us/40under40.
Joe Durrett '05/'08 completed 105 miles in just over 24 hours to finish 29th out of 1,500 runners in the Last Man Standing Virtual Backyard Ultra. Durrett also qualified for the 2020 Boston Marathon which he ran virtually on the track at Thomas More's campus. CLICK HERE for the story.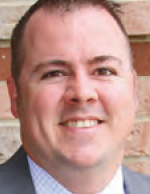 Noah Welte '05, Esq., legal counsel for Thomas More University, joins the Northern Kentucky Chamber of Commerce 2021 Leadership Northern Kentucky class. To read more about the leadership class, visit tmuky.us/welte.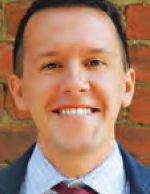 Congratulations to KYOSA Director Tom Haggard '06 for being selected for the White-Riley-Peterson (WRP) Policy Fellowship at the Riley Institute at Furman University. For more information on Haggard and this class of fellows, visit tmuky.us/haggard.
Gee Horton '06 recently transitioned from executive recruiter to full-time artist. Horton is artist-in-residence at the Mercantile Library in downtown Cincinnati. To read a Saints Spotlight featuring Horton, visit tmuky.us/horton2.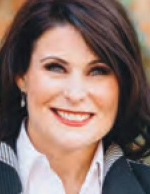 Johnna Reeder Kleymeyer '07 of AssureCare LLC has joined the American Heart Association Heart Mini Marathon & Walk 44 Executive Leadership Board. "Her energy and passion are infectious, and we can't wait to work alongside her," says Senior Director Alexander Carson.
2010s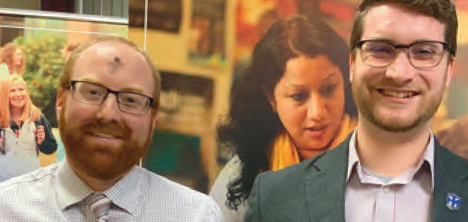 Thomas More director of financial aid and member of the Alumni Board of Directors Mark Messingschlager '11/'15 joined fellow alum Michael Orr '15 to explain why he is thankful for donors, and the important role of endowed scholarships in a #ThankfulThursday interview. To watch the interview, visit tmuky.us/messingschlager2.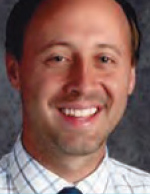 C.J. Fryer '13/'15 was selected as a Kentucky Math Teacher Leader by the Kentucky Center for Mathematics (KCM). Fryer is a secondary education math teacher at Beechwood High School teaching AP calculus, pre-calculus, mathematics concepts, and math lab. To read more, visit tmuky.us/fryer.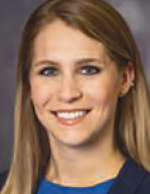 Kelsey Hinken Otten '15 and husband Andrew Otten '16 are currently residing in Mesa, Arizona, where Andrew is studying regenerative orthopedics at a naturopathic medical school and Kelsey is working at Vitalyst Health Foundation as a case manager focused on public health. Kelsey talked about her path to finding this career in a recent Saints Spotlight. To listen to the interview, visit tmuky.us/otten.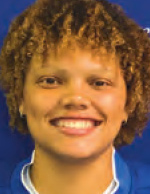 In August 2020, it was announced that Sydney Moss '16 would join the Saints Athletic Department as an assistant women's basketball coach. Welcome back, Sydney! Visit tmuky.us/moss to read the official press release.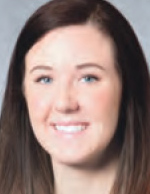 Allison Wimmers '18, chief of staff at Gravity Diagnostics, is on the front lines during the COVID-19 crisis. Wimmers talked about her role in the COVID-19 response for Kentucky and her experience at Thomas More University as a guest on Saints Spotlight. To hear the interview, visit tmuky.us/wimmers.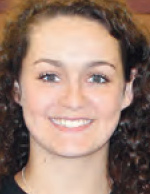 Madison Temple '19 joins the West Clermont High School Girls Basketball program in the role of JV coach. Congratulations, Madison!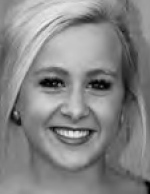 Newport Central Catholic announced that Taylor Anne Walz '19 will lead its Dance Team this school year. "We are pleased to have another talented alum on staff. Taylor is highly qualified, and we look forward to the Dance Team returning this school year," said Athletic Director Jeff Schulkens. To read the official release, visit tmuky.us/walz.
2020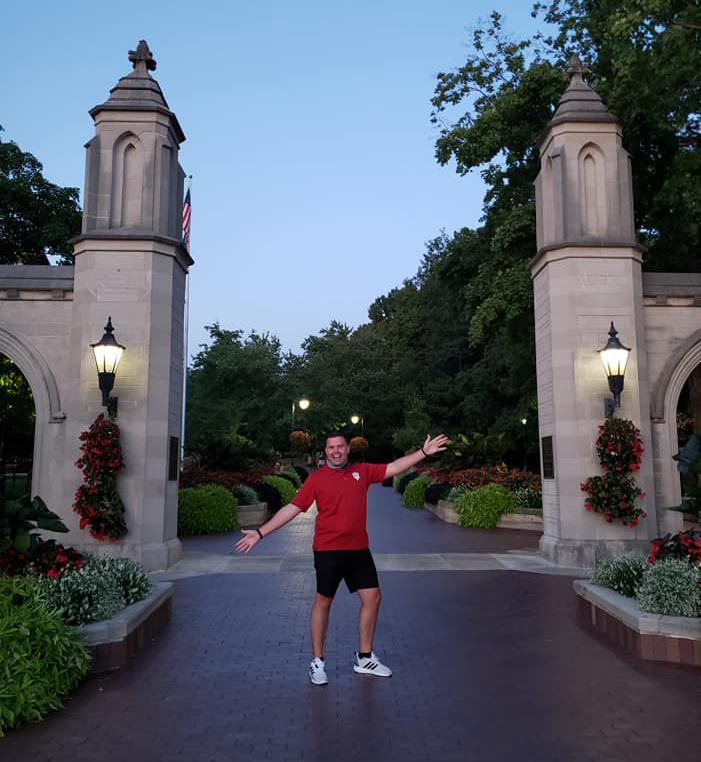 Recent graduate Johnny Lewis '20 is attending the O'Neill School of Public and Environmental Affairs for his graduate studies. Lewis will also serve as a live-in adviser for the Zeta Beta Tau fraternity house on campus.
_____________________
Pontifical Honors – Several members of the University community received Pontifical Honors bestowed by the Holy Father at the behest of Bishop Roger J. Foys, D.D. The Cross Pro-Ecclesia et Pontifice is a papal award bestowed on clergy, religious, and lay faithful in recognition of distinguished service given to the Church and was established in 1888 by Pope Leo XIII. Chaplain to His Holiness (monsignor) is an honor bestowed upon priests who have distinguished themselves in service and ministry to the Church and who are at least 65 years of age. Bishop Foys remarked, "Please rejoice with these our brothers and sisters and join with me in congratulating them on this papal honor." Congratulations to the following faculty and Thomas More alumni:
Chaplains to His Holiness (Monsignors)
Reverend Ronald Ketteler
Reverend Gerald Twaddell
Cross Pro-Ecclesia et Pontifice
Clergy
Deacon Gerald Franzen '64
Religious
Sister Janet Bucher '69, CDP
Sister Mary Ethel Parrot '69, SND
Sister Margaret Stallmeyer '68, CDP
Sister Mary Catherine Wenstrup '65, OSB
Laity
Charles '50 and Mary Sue '52 Deters
Tim Fitzgerald '67
Casey '81 and Mark Guilfoyle
Margaret Schack '72
Visit tmuky.us/pontificalhonors for a complete list of recipients.