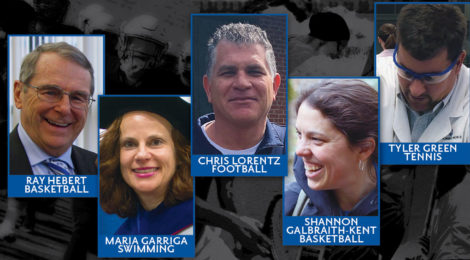 I would like to make it abundantly clear that I have zero talent at sports. You see, I was the "art workshop girl" in high school and the one they kept on the bowling team to help with the overall team handicap. When I dated and subsequently married a three-sport athlete, I learned to love and appreciate competitive sports, and grew to understand how difficult it is to give up an activity you are passionate about just because you graduate from high school. I find it easy to empathize with our students who commit to the balancing act of playing sports at the intercollegiate level while carrying a full course load. Whenever I see headlines confirming that dedication in the classroom (i.e. Fall 2019, "276 Saints Make the Athletic Director Honor Roll with a Minimum 3.0 GPA") while playing at a highly competitive level, it makes me immensely proud of Thomas More's students.
With that said, I asked some of the faculty at Thomas More, who also happen to have played sports during their college days, to give me their take on the appeal to keep playing. The University does offer some intramural options, which do not always require the same degree of commitment as being involved at NAIA or NCAA level of play. This was also true "back in the day," as chemistry professor Dan Esterline relayed regarding his experience, "Sports just for fun can be amazing. I played intramural softball at Wright State University in the '80s. It was well organized and fun. Nothing was hard; I played with men and women on intramural teams."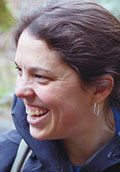 For Thomas More athletes at the NAIA level, travel and commitment to training is expected. That same commitment was required of professor and Chairperson of the Department of Biological Science Shannon Galbraith-Kent '98 when she played on the Thomas More basketball team. Shannon was a standout athlete as cocaptain of the first women's basketball team to be selected for the NCAA National Tournament in 1997. The team made it to the Sweet Sixteen, and Shannon held the career assist record from 1997 until 2013. She was inducted into the Saints Athletic Hall of Fame in 2014. When asked what she found difficult during her athletic career, she said, "Time management was almost always the biggest challenge. Being a student-athlete in a science major (with lab courses) helped make me plan ahead and be efficient with how I used my time. Related to that, having the discipline to delay social outings that interfered with my study and game/practice schedule was a challenge, but allowed me to maintain friendships and also succeed in the classroom."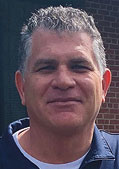 Professor Chris Lorentz, also in the Department of Biological Sciences and director of the Biology Field Station, agreed. Chris played football for four years at Columbia University, a NCAA D1 school, in the '80s. "Definitely the practice and travel schedule (was difficult) along with the physical toll of the sport. Our athletic fields were 30 minutes from campus, which meant our entire afternoons were occupied. I took most of my science labs in the evenings after practice was over." When asked what he learned from that experience, he expounded, "Beyond the technical aspects of the sport, I learned much about myself and my response to facing challenging conditions and persevering. Relatively speaking, high school sports are all fun; college sports can be a grind, particularly with a rigorous class schedule and a job, too. The time management skills and work ethic are two items that I carry with me to this day."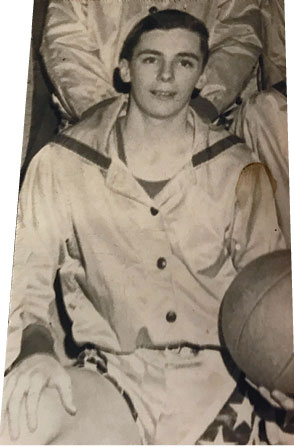 As a basketball player at St. Anselm College in New Hampshire, professor Ray Hebert of the Department of History mirrored the sentiments of Chris and Shannon. "It was difficult to balance my time between the demands on the academic side (15-18 credits per semester) with the demands on the athletic side. It required a major focus on time management, especially in using non-classroom time efficiently to stay on top of homework and exam preparation." Ray went on to be inducted into the Sports Hall of Fame in Rochester, New Hampshire. He added, "I have always felt that having been a competitive athlete made me a better student. It helped me want to compete at a high level at whatever I did with the same determination to succeed."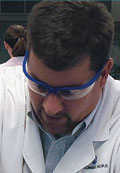 Associate professor of chemistry Tyler Green played tennis at Centre College in the '90s and felt that playing the sport gave him the skills and framework necessary to succeed. "Looking back, I can see that playing tennis provided a needed structure and familiarity to my time as an undergraduate. At the same time, I was living on my own and starting to navigate my way into adulthood. While I have little memory of the scores/matches themselves, I have fond recollections of the road trips, team meals, and time spent with teammates throughout my career. To this day, I still try to play tennis weekly."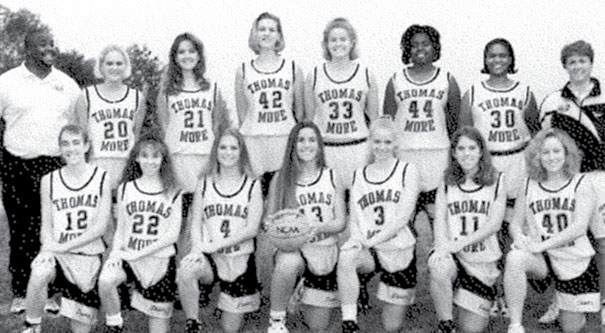 So, what are the benefits to the balancing act? Learning time management skills, a healthy work ethic, and keeping physically fit are definitely in the plus column, but what keeps a college student playing for two, three, or four years? "The relationships and friendships I formed with my teammates were the most valued aspects of being a student-athlete. From shared joys and frustrations on the court, to widely varied discussions off the court, I learned a lot from teammates. Being a part of a team – of something bigger than myself – still impacts my life," shared Shannon. For Chris, "the camaraderie and close-knit relationships built with my teammates were the most rewarding aspects of playing college sports. I have to admit that our win-loss record was not great; but in spite of this, or perhaps because of this, the bonds formed among my teammates are special and lasting." Tyler agreed, he also valued "having a close group of friends outside of my regular social circle." In addition, he valued "the challenge of competing in a collegiate setting against some pretty solid DIII tennis programs."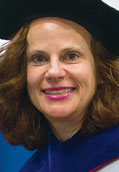 For Acting Provost Maria Garriga, who swam at the Universidad de Puerto Rico for two years and won championships her first year, the physical exertion was important. "My life works best when I spend time in physical pursuits as a way to unload mental baggage." She also enjoyed wearing the awesome UPR jacket around campus! Ray found the friendships to be a great benefit, but also enjoyed what came after. "Even after I stopped playing, I was given a major opportunity to help create an intramural basketball program as well as intramural flag football – neither having existed previously. The experiences were invaluable."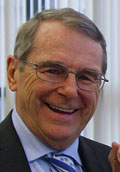 Friendships, physical prowess, and life skills are just a few of the rewards received by playing sports. There is another aspect to the game that Ray summed up regarding how sports can benefit a person's character. "I had participated in multiple sports throughout my high school years and have always thought that these experiences helped me develop good sportsmanship, including the realization that there would be losses and wins in life just as there had been in sports competitions – that meant having to learn to deal with both magnanimously. Sports also taught me humility because it was not possible to always be at my best so I had to adapt in order to become a better person." Well played, professor Hebert!