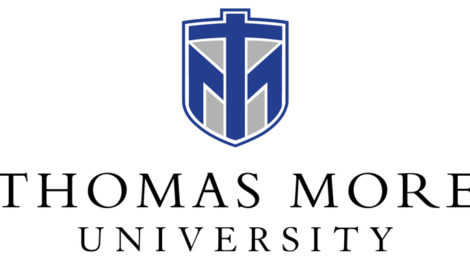 It is an incredibly sad and trying time for our country. I, along with you, am deeply unsettled by the incidents that have taken place over the past few days. As our patron saint, Thomas More, is quoted writing "…personal prejudice and financial greed are the two great evils that threaten courts of law, and once they get the upper hand they immediately hamstring society, by destroying all justice." Such injustices were given a face and a name in the senseless negligence that lead to the death of George Floyd. At Thomas More, we join the millions of Americans who are mourning the deaths of George Floyd, Ahmaud Arbery, and Breonna Taylor, and we pray for an end to acts of discrimination and prejudice.
While we all are struggling to make sense of these recent tragedies, we can be pointed to our mission as a reminder of what we – as the University community – stand for. As our mission states, we have a responsibility to others. Each of us have this critical responsibility, and I urge you to respond with compassion and understanding as we navigate the dialogues about racism, social injustice, and privilege taking place in our country, communities, and homes.
Unfortunately, our current circumstances, limited by the contexts of COVID-19, hinder our ability to gather together in person to engage in thoughtful discussion, healing dialogues, or a candlelight vigil to come together in communion with one another and with God, as we would do if circumstances were different. While this may not be possible in person, I encourage all members of our community to reach out and support one another, to stand together in support of those who have been marginalized and oppressed. As an institution of higher learning, and as one of faith, we encourage civil dialogue and thoughtful discourse. As scripture tells us, "let us consider how to stir up one another to love and good works, not neglecting to meet together, as is the habit of some, but encouraging one another, and all the more as you see the Day drawing near." ~ Hebrews 10:24-25
I hope you will join me in standing together as a community to combat injustice with love and truth. As a family, we will continue to do all we can to promote and provide an inclusive environment for all and to follow Christ's teaching, to love one another as He loved us.
I look forward to welcoming you back to campus for the start of the fall semester, and I pray you and your families remain safe and healthy in the coming weeks and months.