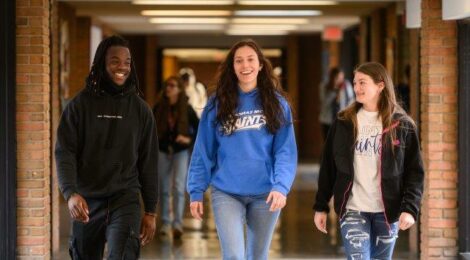 June 30, 2023
Dear Thomas More University Community,
As many of you know, the United States Supreme Court's decision to reject the use of race in college admissions will impact certain institutions that rely on the use of race to diversify its entering class. While Thomas More does not use race as a factor in its admission process, I want to remind everyone that students from all backgrounds enrich our community. The Admissions Team will continue its work to recruit the very best students to attend Thomas More and will remain committed to enrolling students of diverse backgrounds.
While Admissions will continue their work and commitment to enrolling students who will benefit from a Thomas More education, the University community will continue its work on student retention and success. As you know, we have been engaged with the Governing Board Equity in Student Success Project through the John N. Gardner Institute for Excellence in Undergraduate Education (Gardner Institute) and the Association of Governing Boards of Universities and Colleges (AGB) for more than a year to remove academic, financial, and social barriers for all students. We have also recently announced the Saints Essentials program, offering students greater value and transparency while making sure all of the essentials they need to be successful during their college career are covered. We are working intentionally to set our students up for success, not only while they are at our University, but in their future careers and lives.
The work of our Board of Trustees, faculty and staff has been outstanding and I am grateful for their dedication to the success of all students at Thomas More. For our students, I continue to be in awe of your accomplishments and sacrifice as you continue your studies at Thomas More. As you continue to enjoy the summer, please do so in knowing that the University remains steadfast to its missions and values as a Catholic Liberal Arts University.
Best,
President Chillo