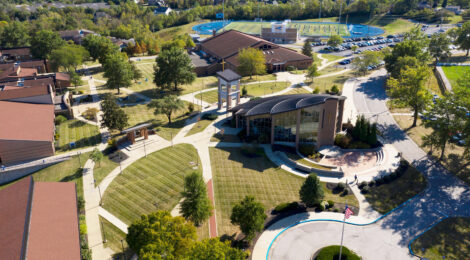 CRESTVIEW HILLS, Ky. (Sept. 8, 2020) — Thomas More University's Fall 2020 traditional enrollment is the second largest in the University's history. A total of 1,289 full-time traditional undergraduate students are currently enrolled for the fall semester, which is a 5% increase over last year.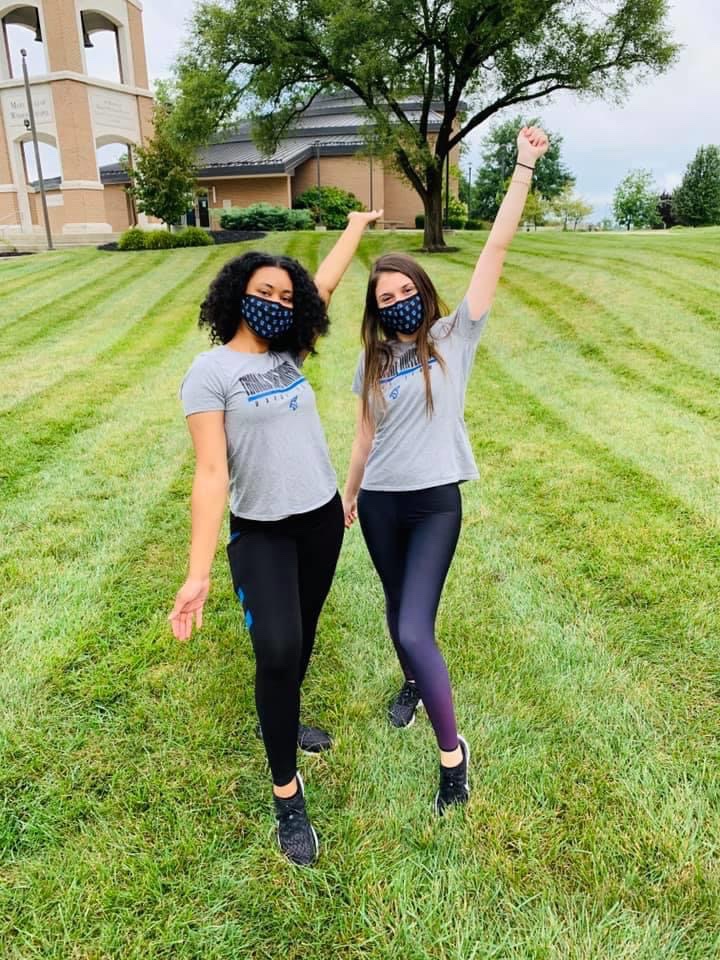 As the University completes its fall censuses later this year, it is expected that total enrollment will once again exceed 2,000 students enrolled in traditional, online, adult, and graduate programs.
"Our new student enrollment is up by 12.9% from the fall of 2019, which is 472 new students as compared to 418 last year," said President Chillo. "This year's returning student enrollment (817) is the largest in the University's history, surpassing the previous record of 806 last year. In the midst of COVID-19, our enrollment results are strong."
All three colleges at the University – the Business, Arts and Sciences, and Education and Health Sciences – grew in enrollment, with the College of Arts and Sciences taking the lead with 481 students.
Last fall, a Georgetown University report unveiled that Thomas More was No. 1 for return on investment (ROI) in Kentucky. The University's dedication to the academic success of its students that went into obtaining this rank wasn't ceased when learning shifted in the spring due to the COVID-19 outbreak.
"These past few months have been difficult, and navigating the uncertainty around COVID-19 has been a learning process for everyone. But, our work at the University did not halt. Our faculty and staff have continued providing the quality academic experience that earns us top rankings such as being No. 1 for ROI. I'm proud of this collaborative effort that has allowed us another year of enrollment success."
President Chillo mentioned that there was a strong likelihood that this increase in enrollment was the result of a collaborative effort between the enrollment team and recruitment from the Athletics Department, coupled with new scholarship offerings such as the Diocese of Covington Guarantee, which was introduced at the beginning of last year and ensures that all diocesan graduates are awarded $20,000 in institutional aid. Details regarding adult and graduate enrollment and the University's Gemini Program will become available later this fall, but these numbers are expected to rise as well.
---
Thomas More University provides students with something much more than job training. Graduates are prepared for any career. But they leave prepared for much more. They are exposed to the very best thought, literature, art, and music. They learn to harness the power of human reason to solve problems and discover truth. Most importantly, they have the chance to begin to become the person they were created to be. This is the power of the liberal arts in the Catholic Intellectual Tradition at Thomas More University. Our students come here looking for more. And that's exactly what we offer. Here our students take that opportunity and…Make It More. Learn more at thomasmore.edu.
###
MEDIA CONTACT: Rebecca Stratton, director of communications and PR, strattr@thomasmore.edu, 859.344.3309