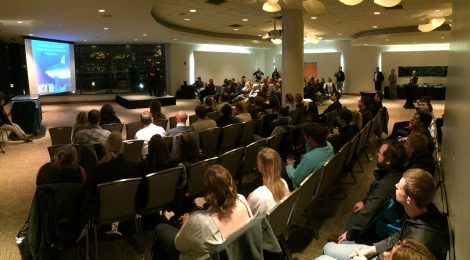 Thomas More College and WAVE Foundation, present Dr. Rachel Graham, click on the image to listen to the lecture: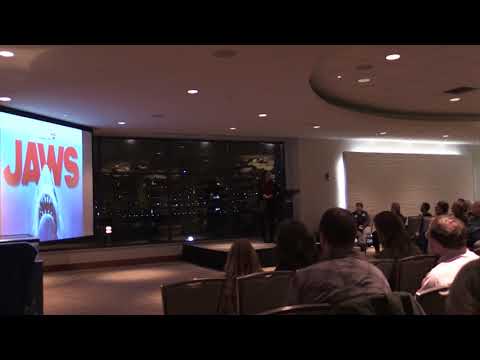 Thomas More College and WAVE Foundation presented the second lecture of the 2017-2018 academic year in the Marine Biology and Conservation Lecture Series on January 23, 2018. The lecture featured Dr. Rachel Graham, a conservation scientist with over 27 years of experience in development and environment projects in Latin America, Africa and Oceania. She is the founder and Executive Director of the NGO MarAlliance dedicated to the research and conservation of large marine wildlife such as sharks, rays, turtles and large finfish. Rachel has dedicated the past two decades to community-based research and conservation of apex marine predators and her research and work has led to several conservation wins. In 2011, she won the Whitley Fund for Nature Gold Award for her work with sharks and communities. She is based in Belize with her two sea-loving sons.
The evening started off at the Riverside Room at Newport Aquarium with animal encounters which included WAVE Foundation's shark tank and penguins. Dr. Graham then took the stage to present research discovered during her work with whale sharks and the progress made through education and recruitment of local residents in South American areas that still rely heavily on shark/ray fishing in the local economy. Select photos from the evening are included below.
The last lecture in this year's series is on May 16, 2018 and features Thomas More College Professor Stephanie Snyder who has worked around the world studying how organisms move about in their environments – from small fishes and plankton in the North Sea to large tunas and sharks in the Pacific Ocean. For more information or to purchase tickets, visit thomasmore.edu/lectures