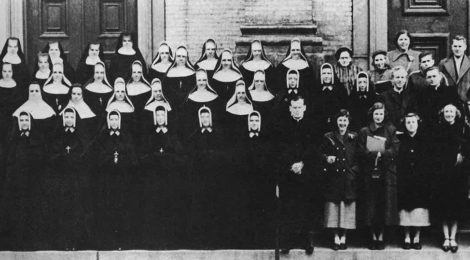 The history column was created to give a voice to alumni who graduated from Villa Madonna College, upon whose humble beginnings current-day TMU is built. The stories of these young men and women are unique and for this installment I had the opportunity to catch up with Winnifred (Gerhardstein) Murnin, class of 1952. If you received the Moreover in 2008, you may recall a profile about Winn that spoke to her stellar career in education and the fact that Northside School District in San Antonio (still her home today) named an elementary school in her honor. Her career at Northside spanned 19 years and in addition to significant contributions to the district, she was the first woman to hold the position of assistant superintendent.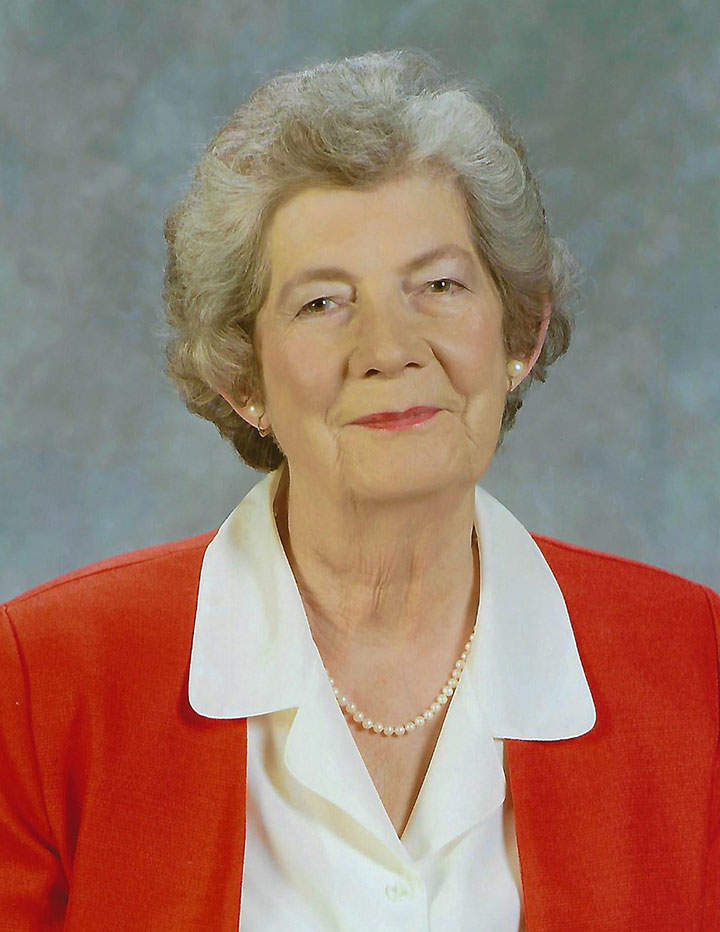 So what was the educational experience of a woman of Winn's caliber like at VMC? When I first reached out to her, Winn wasn't sure that she was a good candidate for the history column. She attended St. Louis University in Missouri, a Jesuit institution, her first and second year and when she returned home to Fort Thomas, she transferred to Villa to complete her degree. Winn was incredibly young, having graduated high school at 15. She started classes at VMC immediately because, in her words, she was a "girl in a hurry." By 18 she completed her undergraduate degree with the intention of being a teacher. "I knew I wanted to be a teacher from a kid on up," Winn explained. "I loved school and that was my intention for going to college."
Winn was raised in a strong Catholic environment, attending St. Thomas Grade School and High School in Fort Thomas. The only colleges she considered for furthering her education were Catholic and known for their academic quality. Choices in this area were slim for young women and included Villa, Mount St. Joseph, and Our Lady of Cincinnati. Winn chose Villa and made the trek to classes every day by streetcar and bus. She found the atmosphere welcoming and the faculty helpful and friendly. Classes were small, which ensured individual attention. Math and English were Winn's majors, in additional to preparing for educational certification. As a woman math major, she recalls being something of an anomaly and being subjected to derisive comments by one particular math professor while attending St. Louis University. This was not the case at Villa. Winn states, "I remember being in a class for differential equations and being taught by this very kind and supportive nun (I think she was the head of the department). Now I look back and think about the type of ridicule she may have endured as she was preparing to study higher math."
In those days, it was not assumed that a woman would continue her education. Career choices were limited and mainly included nursing or teaching. Most women attended college to have a fall back occupation so that in the event their husband passed away they had a way to take care of themselves and their family. Winn laughed, "A common line in those days was 'What are you going to college for?' and the answer was 'to get my M R S' and that was very true!" Winn was just the second woman in her father's family to continue her education past high school and recalls the ridicule her older female cousin, Irene (Gerhardstein) Kosse '36 (also a VMC grad) sometimes received from family members which included comments like, "Oh she knows everything, she's a college girl." Following in Irene's footsteps eight years later, Winn was spared those comments although there were still many challenges. Having lived through those early prejudices, Winn is thankful for today's changed climate, "Women used to have so few options, I am so happy that we have come to a time when women can do anything. It's marvelous and a great gift to have lived through that great change."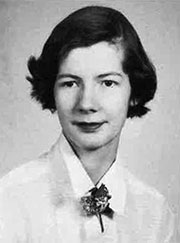 As a transfer student pushing hard to get her degree, Winn did not spend time on extracurricular activities while attending Villa. She did know some classmates who had also gone to St. Thomas High School and friends of her brother who had come from Latin School to attend VMC. She completed her secondary student teaching in Notre Dame Academy in Newport (run by the Sisters of Divine Providence). One of her first jobs was as a part time kindergarten teacher in one of the parish schools in Newport. Winn was so young when she graduated that, after receiving certification, she fudged her age a little in order to qualify for that first job. She recalls going to PTA meetings in the evening and there were pitchers of beer on the tables in the meeting hall for those in attendance – one of the perks of working for a good German parish!
The physical condition of VMC was not a deterrent for Winn. "I remember the main building where administration and some classes were located, as well as the library. I did have classes on the second floor of the fire house. St. Louis University had a similar issue being downtown and land-locked; they had also bought private homes to have classes in. I will never forget one of my instructors saying, 'Education can be carried on in ramshackle buildings' and that was so true! One of the things that surprised me was the mixture of the religious orders as teachers at Villa. That was not my previous experience; I was used to one institution, one order. At times the orders were very territorial and competitive but that was not the case at VMC."
Winn took two summers of classes in order to wrap up her degree quickly. "I do remember summer classes were heavily populated with religious. The Sisters were teaching school all year, you did not need a degree to teach elementary school back then. They would come to college in the summer; there were maybe five or six of us civilians. Unfortunately, I did not go through the graduation ceremony because I graduated at the end of the summer in 1952. When I got my master's degree and doctorate, I made sure I went through graduation!"
The education received served Winn well over the years, "It got me started on a wonderful 31-year teaching career. I truly value it. The physical circumstances (or VMC) weren't great but we didn't care about that! We were there to get an education." After earning her degree, Winn married within a year and became a military wife. Their travels took the family all over the country and the world. Winn's story is a testament to being a life-long learner as she accomplished a master's degree and later, her doctorate at the age of 56. She raised five wonderful children to adulthood before pursuing her personal dream of achieving a doctorate from Texas A&M University in 1989. Today, she is still very involved at "her" school at Northside, reading to each of the classes every year and attending PTA (minus the pitchers of beer!) and other school events. She continues relationships with several staff members at Dr. Winn Murnin Elementary School; especially her grandson, Shane Murnin, who is a third grade teacher. In Winn's assessment, "Whenever, I come to the school, they make me feel like 'The Queen has come!'"
When asked her thoughts on current day TMU, Winn said, "It's absolutely miraculous that from such humble beginnings as a local teacher's college, this institution became a marvelous University with a beautiful campus. It's a testament to the forward thinking of those who started Villa and the support of the community." Her advice for today's students? "They (students) probably aren't aware that the original intent of colleges was to preserve knowledge and spawn ideas for the community, not just as a quick way to prepare for an occupation in life. Take advantage of every opportunity, it's a great time to try activities and ideas out and think things you've never thought. I did not do that and wasn't involved in extracurriculars, that wasn't important to me at the time. I may have missed something along the way but still value the education I received."