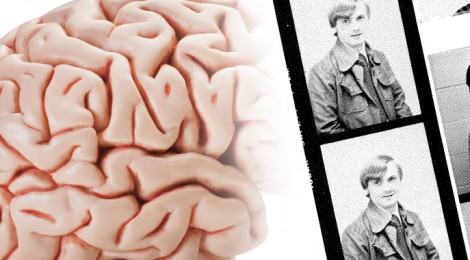 TMC students are challenged to use their experience in college to move toward finding their place in the world, where they can use their gifts and make a difference. For alumnus James Connor Jr., Ph.D., that "place" has covered thousands of miles and numerous laboratories as he's made a living out of simply doing what he loves. Not everyone can call internationally regarded, ground-breaking neurological research a hobby, but for Connor it's a labor of love. Since graduating from TMC in 1975 with a bachelor's degree in psychology, Connor has pioneered the field of iron in neurobiology, initiating a whole new area of investigation in brain research. He has worked in labs on both coasts of the United States, discovering that the cross-country path that led him to where he is today was paved with a passionate desire to keep learning and meeting people along the way who could point him in the right direction.
"You work harder when it's a passion. For me, I get to make a living at doing my hobby."
Embracing his role as a lifelong learner, Connor has embarked on a journey of continuous discovery that has put his work on the map in the international medical community and beyond. His research is primarily focused on understanding the mechanisms for regulation of iron in the brain. More specifically, he has identified iron mismanagement in the brain as a possible contributor to numerous neurological diseases such as Alzheimer's and Parkinson's, restless legs syndrome, multiple sclerosis and others. He's continuing to push forward to help prevent and manage those illnesses with ongoing research and trials that could make a huge difference in the lives of patients around the world. Currently, he holds many titles: Distinguished Professor, Vice Chair of Neurosurgery, Director of the Center for Aging and Neurodegenerative Diseases and Co-Director of the program in Neuro-oncology at Penn State M.S. Hershey Medical Center. However, his role as a student of science is one that fits him best.
A 10-Minute Conversation Changed His Life 
Connor said there were many influential people at Thomas More College who shaped his outlook on the world and helped expand his vision of the possibilities available to him. "I took a psychology course from Dr. Jim Becker. It was one of those courses where you just couldn't get enough," Connor explained.
"Here I was, in a hard core biology program in the top-ranked graduate school in the country at the time and I was holding my own. Thomas More taught me how to think and be prepared."
As a psychology major, he took on a practicum working in a nursing home near the college. "Many of those patients there were already on the path to cognitive decline. Some of them just needed someone to talk to and interact with. That was a part of my role there as a student. But, I realized that if I was going to do anything more than be a supporter, I needed to know more about how the brain worked," he said. At the same time, Connor took a biology course from Dr. Wallace "Fred" Humphreys doing physical research on the brain and was fascinated. "He was the first person to tell me that I could find a job doing research. I thought that was the coolest thing I had ever heard. That 10-minute conversation on one afternoon made a huge impact on my life. I started applying to grad schools and was accepted into Wright State University's research-based program. The work was fabulous. It became all-consuming. I was able to get into (University of California) Berkeley based on the strength of the research I did at Wright," he said.
Connor encourages new graduates not to underestimate the quality of education they have received at TMC and the networking opportunities available to them. "I'm not unique to Thomas More. We should all appreciate the wonderful education we received there and the networking opportunities outside of the Cincinnati area. I would advise new graduates to find their passion and do what makes them wonder."
Connor was accepted into the Ph.D. program at UC Berkeley and credits the education he received at TMC for preparing him for that experience. "I appreciate how Thomas More prepared me. Here I was, in a hard core biology program in the top-ranked graduate school in the country at the time and I was holding my own. Thomas More taught me how to think and be prepared," he said.
At UC Berkeley, Connor continued his focus on the areas of understanding the aging brain and obtained his Ph.D. in just three years. He still couldn't get enough of the world of research and learning about how the brain works and the factors that affect it. From Berkeley, he went to Boston University School of Medicine for two years for postdoctoral training. As he finished the program there, a colleague approached him about a new technique in science that Connor was using and asked for some help in researching nerve cells in the brain. As they went about their work, they discovered a protein responsible for transporting iron in a select cell type in the brain. His colleague was more focused on nerve cells, however, while Connor was fascinated with the finding and wanted to pursue more research on it. His friend went on to discover additional findings related to nerve cells, but Connor pursued his study on the transport of iron in the brain.
That discovery, and the work he has performed since, has garnered him international recognition and support from a variety of well-respected organizations, including the National Institutes of Health, which deemed his research as worthy of starting a new area of investigation in brain research. "A lot of people understood that iron was important and its role in helping the body generate energy, but no one realized it was in the brain. This research launched a whole new area of study," he explained.
About His Research
Connor's research since this initial discovery has offered excitement within the research community, but it's offered hope for many who are suffering from brain-related illnesses. He explained that while iron is essential for normal function, too much iron can be toxic. Cells, however, have an exquisite system for regulating iron levels, but when those regulating mechanisms become damaged the cells can't do their job. With much of his research team's work focused on mechanisms responsible for regulating iron in the brain, they've discovered a variety of ways that iron plays a role in diseases for people of all ages. Connor's research has uncovered that too little iron during perinatal development will result in hypomyelination in children and is possibly linked to ADHD. In addition, his team has provided evidence that too much iron in the brain contributes to a number of neurological disorders, including Alzheimer's, Parkinson's and Lou Gehrig's diseases, while too little iron in the brain plays an important role in restless legs syndrome. Connor's research supports the idea that optimal brain function requires a tightly regulated iron supply and that the iron must be delivered in a timely manner.
Anyone who knows him will realize that Connor is not stopping with a few ground-breaking discoveries in his travel log. He's working toward the path of finding solutions to correct them. He has a patent on a medical food that involves a protein that is enriched in breast milk and using traditional yeast as a delivery agent.
"We took a protein that we've found is very good at delivering iron and combined it with a traditional strain of nutritional yeast and have started human studies on it. This is an exciting avenue in which to take our research because iron deficiency is the number one nutritional disorder in the world. Between 10-25 percent of women of reproductive age in the U.S. alone are iron deficient," he said.
Connor is chief executive officer of CHYNA, LLC, a company that has been established to transition the product from research to the market. He hopes to get the product launched this year. For Connor, a solid educational background and a passion for learning more has fueled a career driven by a desire to make a difference. This next step could mean a big difference in the lives of patients all around the world.
Connor lives in Hershey, Penn., and has been married to wife Judy for 41 years. They met while working at Levi's in Florence during the summer after his freshmen year at TMC. They have two children, Jennifer and Jonathan.
______________________________
Connor's Family History Has Played a Big Role at TMC 
Connor's father, James "Jim" R. Connor Sr.,'50 served as both head baseball and basketball coach as well as athletic director at Thomas More College from 1979-90. Connor Convocation Center was named after the elder Connor, whose influence on the TMC community as a coach and administrator is widely respected throughout the community. "My father had a big influence on me. I had always thought I would follow in his footsteps in teaching and coaching," he said, noting that his father's advice is what led him toward pursuing a career in research.
He explained that the most important thing his father did for him and all of his siblings was to encourage them to choose a job that they loved to do, where money wasn't a factor. "He told us to find the one thing that got us out of bed in the morning and to be driven by a passion for what we are doing. I've been fortunate to follow those guidelines. You work harder when it's a passion. For me, I get to make a living at doing my hobby."
One of Connor's younger brothers, Terry Connor '92, found his passion closer to home and in familiar territory. He is in his 15th year serving as athletic director for TMC. He also served as the men's basketball coach for eight seasons. "Terry has done a superb job there," his brother said. "Even though I have a lot of pressure with my job, he reminded me one day, saying, 'At least you don't walk into a building every day with your dad's name on it. Now, that's pressure.' And, I had to agree with him," Connor said.
"When you look at everything Jim has accomplished, it's pretty impressive," Terry said. "We didn't have much growing up and how he forged his way to get to where he is today is amazing. It just shows how hard he has worked." In addition to Terry and Jim, two additional siblings, Nancy (Connor) Kelly '85 and Dr. Ed Connor '89 graduated from TMC. Along with their father, their late mother Mary (Meinken) Connor '93 also received her degree from TMC.