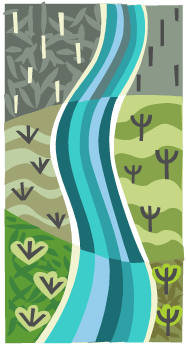 Community of Creative Writers Retreat
Saturday, May 4, 2013
10:00 am – 4:00 pm 
TMC Biology Field Station Education Center & Lodge
8309 Mary Ingles Highway (KY Route 8)
California, KY 41007
Are you looking for new energy for your writing life?
Writers in any genre and with any experience level are invited write and share amidst natural beauty overlooking the Ohio River. Led by award-winning author Richard Hague and Thomas More College's Writer-in-Residence Pauletta Hansel, the retreat will provide a balance of writing time, community sharing and writing instruction.
Information and registration: 859-344-3304 or the Furthermore website
Fee: $20; $15 TMC & FurtherMore students and alumni
Bring a brownbag lunch!
Supported by Thomas More College's Creative Writing Vision Program, with help from a grant from the John A. Schroth Family Charitable Trust, PNC Bank, Trustee.